The international business school market is crowded – increasingly so. So how do you make yourself heard? Shouting about programmes won't get you very far – all schools have MBAs and specialised Masters', and the majority of journalists find it hard to get excited about them, regardless of how innovative or different you claim they are.
Shouting about student events is tricky too – again, the market is flooded with MBA students shipping off to China to learn about how to do business in a different culture. The same goes for India and Latin America – journalists who write about bized have heard it all a hundred times so it's tricky to get their attention.
Certainly, making noise about your new building or even a new campus is a tough sell also.
So – that's programmes, students and facilities out the window – what else can business schools froth about? The faculty.
Think about it – faculty research is diverse, it's often timely and (most of the time) it's very interesting! Journalists lap it up.
In recent weeks alone I have worked to promote research into smart shopping trolleys, modern slavery and social entrepreneurship. All of these topics are of the zeitgeist and each faculty member has been able to take their research to the press, tell a story about what they've done and shine a light on how in touch the research being done at their school is.
They highlight the expertise on offer to potential students, demonstrate why prospective corporate partners might want to work with them and, most fundamentally, find a way to get the brand of the school mentioned in the popular press – what's not to like!?
So – this is my message to business schools the world over. Spend less time trying to communicate why your programmes are different and better and relevant and more time and energy on the promotion of your faculty's research – it'll do the job for you!
If you would like PR support for your university or business school, contact BlueSky PR today.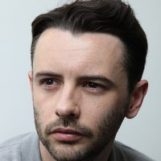 Author: Ian Hawkings