Social media has now become one of the main platforms for people to not only interact with each other, but with brands as well – this includes universities and business schools! However, this comes with increasing pressure for brands to compete with one another. Here are a few ways marketers can successfully use social media, with insights from Meltwater's State of Social Media 2023 EMEA report. This report shares findings from 750 marketing and communications professionals located in the EMEA region.
Most used Social Media channels
There are five main channels that dominated the use of social media globally. Facebook, LinkedIn and Instagram are top, with YouTube and Twitter close behind.
The most important Social Media channels for B2B, B2C & NGO
As LinkedIn is the biggest B2B network, it's no surprise that within B2B, marketing and communications professionals ranked it of highest importance - 64% of respondents indicated that LinkedIn was the most important channel, followed by Facebook with 18%.
Interestingly, short-form content platforms played a bigger role in B2C and NGO, with significant importance on Instagram in B2C (41%), followed by Facebook (36%). For NGOs, Facebook is the most important (38%), followed by Twitter (22%).
The fastest growing social media channels
With every channel on the rise, marketers need to consider which channels are a good fit for their marketing mix. In 2023, video content is among the top trends and TikTok really seems to be the centre of attention.
TikTok
Out of the most popular social media channels, TikTok is the fastest growing out of them all. TikTok is no longer just an app for silly meme videos, it now acts as a shop, search engine, and so much more. TikTok is constantly evolving whether that's from filters or to big new app features.
Some schools and organisations in the education sector are amazingly impressive at using this popular and trendy app to their advantage:
@gradschools may not be a school, but they provide advice, tips and rankings of different MBA programs around the world which can be super helpful for students.
@iveybusiness
Ivey Business School at Western University in Canada is strikingly consistent when it comes to TikTok. When any event is happening on campus they always seem quick at posting content when it is relevant.
Another thing they do well is keeping their brand synergy in mind, using their brand colour green for the thumbnail of all videos so they are super recognisable.
Another institution that is great at synergy is University of Manchester @officialuom
By using purple in all of their TikTok videos, it makes their page look well thought-out and organised. They appear to let their students have a lot of control in terms of input on content which is a great touch to make their page more relatable and appealing to other students or potential applicants who are interested in them.
UOM are also great at following trends and keeping relevant to appeal to students, take a look here: https://www.tiktok.com/@officialuom/video/7202170832511061253
@Universityoflimerick
University of Limerick seem to take a much more relaxed view of TikTok by posting trending memes and funny videos to make students laugh, which I'd say definitely works in their favour. Their most popular TikToks reach up to 300,000 views!
They clearly focus on their students and Gen Z as their primary audience which attracts a lot of attention. But, don't be mistaken, they post for more than just laughs. For instance, they post informative videos too like navigating around campus and different events they are doing which, again, is helpful but I'd say they do it in a more creative way than other schools and are a great case study.
Goals of social media use
Social media marketing has a variety of objectives to overcome ever-increasing competition, fickle consumers, and a need for differentiation. When asked for their top goals for social media, raising brand awareness (81%) and brand engagement (55%) were the most popular across all sectors for the respondents in Meltwater's report.
Metrics to measure success
The top three social media metrics are: engagement (77%), followers (62%) and website traffic (56%). Tracking and measuring social media performance has become so important. Without measuring consistently per month how will you know your techniques are working? We check our social media metrics each month for all platforms to keep a record of good or bad months and what we did differently in them.
If you need help or advice on raising your brand, get in touch with us.
---
---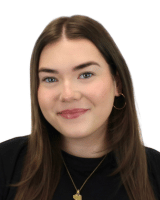 Author: Megan-rose Vince
With an eye for style and always keeping impact in mind, Megan is dedicated to delivering consistently interesting content that influences audiences, demonstrating growth in both engagement and follower numbers across different key platforms and networks. Beyond creating gripping content, Megan regularly produces key insights into how business schools and universities could, and should, be using social media as a marketing tool.