Is it time for your institution to get on the TikTok bandwagon?
TikTok witnessed incredible growth in during the pandemic, as people sign up to the app to join in with challenges, learn dance routines and be entertained in what was a challenging time for us all. So, should your institution get in on the trend and start using TikTok? Here's what you need to know about one of the most popular platforms today.
What is TikTok?
TikTok is a mobile-first, short-form, video-sharing app that allows users to create and share videos, on any topic. TikTok was launched in China in 2016, and in 2017 bought a lip-syncing app called musical.ly and consolidated its user base into one app to create a much larger international community of users.
Who is TikTok's audience?
Propelled by the impact of Covid-19 on our working and social lives TikTok grew to more than 700 million users around the world in 2020. TikTok now has over 1 billion monthly active users worldwide and 17 million regular users alone in the UK who spend over an hour per day on the app – with four in 10 between the ages of 18-24, figures show. While this is a younger audience than more established social media platforms, this group – which comprises Gen Z and millennials – are likely to be planning their career paths which means that university and business schools could tap into a wider pool of potential students.
How can your institution use TikTok as a marketing tool?
TikTok can be a great way to showcase and humanise yourself as an institution, and provide an insight into your culture. Depending on your objectives, you could use the platform to provide valuable information for potential students, such as a campus tour, places to visit outside of campus, fun clips of what goes on, or even use it to enhance your attractiveness as an institution to work at and showcase your research.
Here are some ideas on how your university or business school could potentially use TikTok:
1. Keeping on top of trends and 'sounds'
By keeping on top of trends and using trending sounds as quickly as possible, it will help push your content more. Sounds are the backbone of TikTok. From popular songs, lip-syncing, dance challenges to viral sound effects, sounds are a key part of TikTok videos.
Sounds add spice and creativity to videos. They can also be used strategically to grow a TikTok account. Utilising these trends and sounds will help you create fresh, exciting TikTok videos – and if you get it right, you can unlock outstanding brand awareness for your institution. This will also up your chances to get more views, interaction and appearance on the 'For You Page' but it isn't a guarantee to going viral.
Here are some examples:
2. Put the spotlight on your students
Your students should probably be the front and centre of the majority of your video content that you produce. So why not allow them to take control of your brand's TikTok account and show what being a student at your institution is like? They can share some of the activities that go on during a typical day – whether that's on campus or even in the city – in a creative and entertaining manner. By using other students, this makes your content relatable. Other students will always prefer to hear from someone more relatable and similar to them. Furthermore, if your students are already active on TikTok, they will be familiar with memes and trends which will help your institution stay relevant and active on trends.


As TikTok videos are usually produced on a phone it means the footage recorded should be raw and authentic rather than being overly polished and this should help attract students as they want to know what your institution is REALLY like. While posting, TikTok's algorithm will start to expose your content to audiences it thinks will be compatible with your type of content. This will also help attract potential students as students use TikTok like a search engine, when they are searching for their dream university or business school, you can pop up on their feed and show them, through your student-based content, how your university stands out.
3. See TikTok as a journey, not a destination!
Of course, if you are posting three times a day, interacting with people and doing everything you can to grow your account, you expect to see results! However, it doesn't always work out that way. The team from the University of Indiana have openly said that after eight months of hard work growing their TikTok account, they finally saw success. You may be lucky with good innovative content ideas and see early success from the start. The key is to be consistent! But, while being consistent is great for growing your platform, your content needs to be different and unique, don't always compare yourselves to different institutions as they are completely different to yours! You all have your own speciality and achievements so show that.

It is evident that TikTok is an amazing tool for growing your institution and brand awareness. Particularly if you have a niche and specialty to share, this will make your institution stand out and attract attention.

Have you thought about combining your PR and communications efforts with social media consultancy? Get in touch with us to find out more.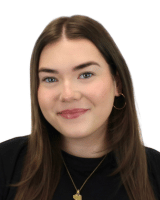 Author: Megan-rose Vince