It's a fair assumption that many people only have a vague idea of what publicity is and why it's useful for universities and businesses alike.
However, the universities that have figured out their communications mix, including effective PR, have spent the time staying on top of the most current trends and strategies. Because of this they tend to stand out amongst their competitors.
Below I have stated four key elements of the communications mix explaining how each one can and should be used as a part of your university's communications strategy and what you stand to gain by doing so.
1. Public relations (PR)
Public relations turn institutional messages into stories that appeal to the media and target audiences. PR amplifies news, strategies and campaigns to create a positive view of a university through connecting with newspapers, journalists, bloggers and other relevant organisations.
When it comes to planning your next PR campaign, you need to consider all aspects of your approach. PR is more than just media relations and, with the increase in digital platforms to share content on, it is important that your campaigns are managed strategically.
Using a third-party voice, i.e., a journalist, you have to ensure your spokespeople emphasise their message through their quotes and showcase the key themes you want to be portrayed – but this is certainly not as simple as posting yourself.
One way you can do this by having a 360 PR campaign. This means you have an integrated campaign with a focused message that is spread across multiple platforms. In other words, when a university employs a PR strategy that covers online publications, print, and social media and are all tied together by a central key message and goal.
But not everything should be shared via PR! The idea is to separate the stories that could be developed into an effective PR strategy. So, usually anything considered too 'salesy' is a no no. A great PR campaign revolves around a public interest, current event or trend that can be connected to a product (like a programme), service or brand.
2. Social media
Always expanding with 'the next big thing', social media has changed the way we communicate. As part of the Direct Marketing section of the communications mix, it can be used to advertise, retain and gain new applicants and faculty, stay in touch with alumni, gather feedback about programmes and courses, and as a feedback service tool.
Social media is often considered a key tool for businesses everywhere to reach their audience. People across generations are on some form of social media – whether that's the likes of LinkedIn, Twitter, Facebook, Instagram, or even TikTok.
There is no doubt it's an effective tool for universities. Not only can you engage instantly and directly with a large amount of your students, but you can also shape the narrative and key messaging around your brand and have control over what is posted.
Why PR and social media should be combined
However, those who see your social posts are often likely to be existing students or alumni – unless you somehow manage to make every post go viral! PR, however, gives greater brand recognition and allows you to reach a newer, wider audience base.
With both social media and PR offering different types of stakeholder engagement, many organisations will not marry the two together. A university for instance, might have a social media team and a communications team who sit in completely different offices on campus and may not even know each other's names. This is arguably the wrong approach. In my opinion, combing them is the key to success.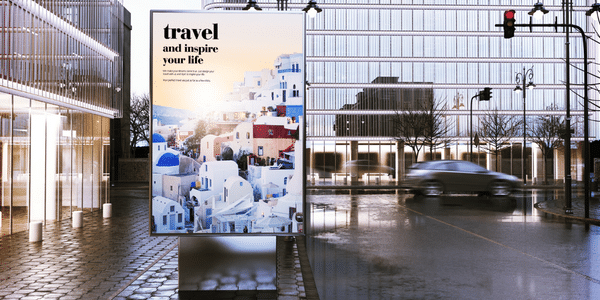 3. Advertising (TV, radio, press, etc.)
Advertising covers all avenues where a business pays for their message to be broadcast.
Television has mostly been confined to brands with deep pockets. However, with the digital age came more affordable online tools such as paid editorial opportunities ('advertorial') and social media advertising that many universities can and should take a closer look at.
4. Direct marketing & digital marketing (email, etc.)
The emergence of digital didn't just bring social media and online shopping. It also gave us a whole new way to do marketing. Often in ways that are significantly cheaper and, if done correctly, can be even more effective than broadcasting to the masses through TV or radio.
One of the major benefits of direct marketing is its targeted approach. So, if you've done the best and most accurate market research on your potential students, you'll know exactly who to target. It's also attractive to marketers because results can be directly measured.
As you probably know already, increasing communications platforms and frequency of advertisements around us have made it essential to learn about communication mix elements. Universities should be aware of the elements of the mix in order to remain competitive. For help doing so, please get in touch today.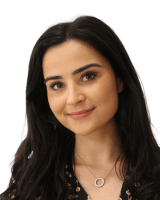 Author: Kate Mowbray
Having studied business at Hull University Business School in the UK and San Diego State University, California State University in the US, Kate's insider knowledge means that she really understands the inner workings of a business school. She knows the challenges they face and how effective PR and well-crafted content can make the difference to their brand, student recruitment, alumni engagement and sharing research in a way that makes a genuine difference – used by governments, corporate leaders and key decision-makers.