For as long as public relations has existed, the industry has needed to demonstrate the value of press coverage – and that's not easy.
There's no accepted standard for PR measurement
AVE, a seriously flawed concept based on advertising value equivalency, has long since been rejected by the majority of reputable PR professionals. Its method is undeniably crude and inaccurate.
Then the Barcelona Principles, a set of seven voluntary guidelines established by the industry to measure the efficacy of campaigns, has been widely criticised for being impractical.
But we are still left with clients and colleagues wanting to measure the success of a PR campaign.
The value of PR: what can we measure?
The reality is that the ultimate end result is the changed behaviour of individuals caused by the media coverage. It's difficult to measure and put numbers to this, but there are ways that we really can demonstrate the value of the work that we do.
For example, a client asked us to help them boost student applications from India, so we secured stories in The Times of India, The Hindustan Times, and other well-read Indian publications. We based these around the experiences of their Indian alumni and their successes. Thanks to feedback from the communications team at the school, we know that they saw a 20% increase in Indian applications for their programmes.
It's instances like this where we can visibly see the success of a PR campaign.
We've even delivered press coverage in Mongolia after a group of students visited the capital city, Ulaanbaatar. This lead to our client university's first application from a Mongolian student.
And after securing an opinion piece for a professor in The Guardian, he was delighted to be invited to speak at a prestigious conference on energy, his specialist subject.
Of course, we can count the number of articles that we see to fruition, we can tally social media sharing figures, we can tot up page views – but these real life examples show that PR actually works. Isn't that how we can demonstrate the value of PR campaigns?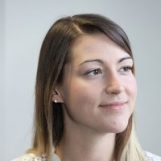 Author: Stephanie Mullins