For as long as public relations has existed, the industry has needed to demonstrate the value of press coverage. At the end of the day, it showcases the value of the work, maintains interest in comms expertise, helps to justify investments in PR, and helps to prove it's worth.
However, it is easier said than done to showcase the value of public relations to an organisation. Since the dawn of time, people and organisations have been engaged in what you could somewhat loosely call public relations – its sole goal is to change the behaviour of others. But, when you're looking to change the mindset, opinion and behaviour of a large group of people, it is not something that can be particularly easily measurable or identified numerically. Frankly, unless you were constantly able to focus group people across the globe for their changing behaviours and opinions (which simply isn't feasible), then there will always be some debate around how to measure the value of good public relations.
In fact, there's no real accepted standard for PR measurement.
AVE – the measurement of a piece of coverage as the cost of advertising in the same space times by 3 – is a seriously flawed concept, that though previously used, has long since been rejected by the majority of reputable PR professionals. This method is undeniably crude and inaccurate.
Then the Barcelona Principles, a set of seven voluntary guidelines established by the industry to measure the efficiency of a campaign, are more bullet points of guidance and advice for PR professionals as opposed to an actual measurable method for highlighting the value of a public relations campaign.
Many use more numerical metrics that are available to us in the digital world, such as online engagement, coverage views of articles, and social shares. These are a good indicator of the exact reach of a campaign and how many people were able to see your organisation's expertise and branding. Yet what was the behaviour that was changed? What was the actual impact on the target audience? We often have to go deeper.
Despite these difficulties, many professionals understandable still want to measure the success of a PR campaign.
The value of PR: what can we measure?
The reality is that the ultimate end result is the changed behaviour of individuals caused by the media coverage. It's difficult to measure and put numbers to this, but there are ways that we really can demonstrate the value of the work that we do.
For example, a client asked us to help them boost student applications from India, so we secured stories in The Times of India, The Hindustan Times, and other well-read Indian publications. We based these around the experiences of their Indian alumni and their successes. Thanks to feedback from the communications team at the school, we know that they saw a 20% increase in Indian applications for their programmes.
It's instances like this where we can visibly see the success of a PR campaign.
We've even delivered significant press coverage in Mongolia after a group of students visited the capital city, Ulaanbaatar. This led to our client university's first ever application from a Mongolian student, who would never have known about the school if it was not for a dedicated effort to push the business school profile in this key market through public relations activity.
Another example of a boost in application numbers following on from a dedicated public relations campaign is a client who we worked with to push their technology and computer science programmes to a female audience. This resulted in a huge increase of 30% in applications to the department from women looking to study there.
And after securing an opinion piece for a professor in The Guardian, a conference host read the piece and decided to invite the Professor to come along and be a speaker at a prestigious conference on energy, which was his specialist subject.
Whilst another academic, who we distributed a press release for on their research into radicalisation, was afterwards contacted by the UN, who asked the academic to advise their specialist Counter Terrorism team.
Of course, we can count the number of articles that we see to fruition, we can tally social media sharing figures, and we can tot up page views – but these are excellent real life examples that show PR actually works. Isn't that how we can demonstrate the value of PR campaigns?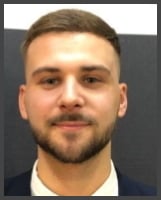 Author: Peter Remon
Originally posted June 2017, updated October 2021