Not all media opportunities hit the button of finding their way into media such as the Financial Times, the BBC or the Wall Street Journal.
The media does, however, offer a vast array of specialised niche publications. Reaching out to some of these can be through routes which require a fair degree of lateral thinking.
PR maze
Members of Faculty or professors have in-depth knowledge on subjects that can plug into some of these outlets. Understanding their area of expertise and identifying what journalists may be seeking can present a challenge that's a bit of a PR maze.
It's also at times about understanding the media. What makes this tougher – and in many ways exciting these days, particularly in the UK, is the huge breadth of publications.
When Global Healthcare put a call out for comments, it appeared at first too technical for a wider audience. Further research showed that this could be an opportunity for Dr Marisa Miraldo, Associate Professor in Health Economics at Imperial College Business School, who had provided valuable insights into innovation in healthcare.
Before this she had written on two subjects around innovation in delivering more drugs or treatments to help patients. One of these focused on the re-purposing of drugs to provide a treatment for an illness other than which they were originally intended. Another discussed the need to speed up the innovation of drugs through R&D and medical practices.
It was this awareness of her insights into innovation that led to a pitch to the journalist that the professor could add suitable comments on regulatory procedures which stifle innovation in digital health. Indeed, digital health has already seen the introduction of devices that are producing considerable and at times life-saving benefits.
Her comments around this contributed towards a large proportion of the article and illustrated in a strong light her knowledge and those of our client.
This was by no means a tough, heavy to read publication. It highlights innovation from around the world, and the article sat alongside another feature on how drones are proving a life-saver in delivering medicines to outlying communities in Africa.
Out of the box
Gaining this coverage took a level of out of the box thinking, coupled with a professor who had already proved adept in her media messages. Indeed, it was these that triggered the connection to achieving this content.
Once the connection was made, she proceeded to provide those vital newsworthy comments that brought a valued piece of coverage in a specialised publication that had not previously been on the radar.
All-round it was a winner thanks to our lateral thinking, the professor's skilled writing and knowledge – and it was in a valued niche global publication.
For advice on getting coverage for your Faculty in all types of publications, get in touch with BlueSky PR.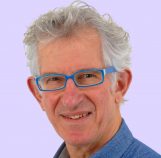 Author: Chris Johnson