The pandemic has without a doubt made major changes to the higher education sector, changes that are likely to remain.
Aside from the impact on specialised Master's and MBAs, many business schools have seen an effect on the number of applicants for executive education, and some have even had to cancel or postpone their programmes. This is likely due to the fact that for many companies, learning and development took a backseat, as they focused on how to deal with the economic impact of COVID-19.
However, as we head towards the end of this crisis (we hope), it appears that the pandemic has created a new demand for upskilling and reskilling. Before the pandemic, in order to have a competitive advantage against other organisations, it was all about who knew the most. Now it is all about who has learnt the most from the crisis. For this reason, lifelong learning is a crucial part of companies because it gives employees the necessary skills they need to compete in a turbulent environment but, at the same time, builds organisational loyalty.
Despite the initial fall in the number of people participating in executive education programmes, individuals and companies are recognising the importance of them in a post-covid environment – they offer executives new knowledge to enhance skills and gives them the opportunity to step back and gain new perspectives.
So, how can you promote your executive education programme?
As we know, the answer is always to secure media coverage, but one tried and tested strategy to do this is to use your school's faculty.
Faculty research is so diverse and (most of the time) the topics are really interesting and newsworthy; therefore, it is a fantastic way to show how your school operates and how it differs to other business schools. As your faculty are experts in their fields, their research highlights the expertise they can offer to potential students, demonstrates why prospective corporate partners might want to work with them and, most importantly, creates a way to get the brand of the school mentioned in top tier outlets and trade press.
You can use your faculty to do more than just promote your brand, they are a brilliant way to showcase individual programmes. Many executive education courses focus on a specific area, such as improving leadership skills or gaining strategic awareness and for instance, say your school ran an executive education course for those in the tech sector to learn business skills, a member of faculty speaking about why it is important for those in tech to build on their business skills would be really impactful.
A compelling example of using faculty to promote executive education is this piece of coverage we secured in Changeboard, a global media publication that targets senior HR professionals and business leaders, a professor from Imperial College Business School. It highlights the professor and executive education at Imperial as experts in leadership, therefore appealing to more prospective students.
How BlueSky Education promotes faculty
Here at BlueSky Education, we promote a faculty's research in many different ways, but there are two key methods. The first is a press release, if it is done correctly the "old-fashioned" press release is a quick and effective way to target appropriate journalists with the information you want. For us, press releases are a great way to show off faculty research in a way that will appeal to journalists. The second way is to pitch faculty research and their topical insights to relevant publications. We can reach out to journalists and offer faculty comments to support a story they are working on, or offer an op-ed on a particular topic.
So, now that we're coming out of the other side of this pandemic (all the signs are there!) and the appeal for executive education is on the rise, it is more important than ever for your school to utilise the faculty you have to promote your programmes as much as possible.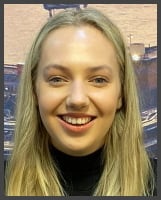 Author: Katie Hurley