You may have seen an interesting research study hit the headlines last week. Researchers from the University of Sussex released findings from a study into out-of-work hour e-mails, which suggested that banning staff from accessing their work emails outside office hours could actually do more harm than good to employee well-being. These findings, of course, featured heavily in the press, sparking huge debate not only in the comments section of the Daily Mail (what doesn't?), but on social media and, I imagine, many workplaces – whether they be open-plan, virtual, remote or co-working.
On the face of it, many would agree that employees should only work in designated 'work' hours, and for the sake of people's well-being, they should be able to switch off from work once they leave the office. Of course, there are many jobs where this is the case, a construction worker wouldn't continue to work after leaving the site, a shop keeper wouldn't continue to serve customers once leaving the shop – this seems to be an issue specific to those working within an office environment.
And, of course, the advancements in technology that allow all of us to access e-mails through a small device that can fit in our pocket, have only increased the number of people working after they've clocked out. This topic is so hotly debated, in fact, that the French government has even legislated on the issue, giving workers the legal right to completely avoid e-mails outside of their work hours.
And, although I certainly do not advocate employees working more than their designated hours, I can't help but agree with the researchers thoughts that banning e-mails outside of specific work hours is probably not a wise idea. From the perspective of someone who works in a public relations agency that operates on a global basis, there are a number of reasons as to why I don't agree with banning out-of-working hours e-mails, and feel that the freedom it offers can actually help much of the work that international PR agencies do.
24/7 news cycle
The news cycle is constant, and media coverage does not stop outside the hours of 9am and 5pm. This means that the media opportunities aren't always within standard working hours, and journalists are looking for a story to write on, an expert to comment or an academic to interview at various times of the day. Shutting out e-mails outside of the 9 to 5 could potentially hinder a PR professional from gaining interesting and impactful media opportunities for their client.
Time-zones
Working in an internationally-focused PR agency based in the UK means working with journalists from far flung locations regularly. Silicon Valley is eight hours behind the UK, whilst Shanghai is seven hours ahead. This, of course, means that contacting and working with journalists from all around the world within the 9-5 day isn't always what happens. Therefore, banning e-mails outside of the 9-5 would likely hinder an internationally-focus PR professional's role, stopping them from connecting with journalists all around the world, at a convenient time to them – and gaining great international coverage for clients. We need the freedom to be able to make contact whenever works!
Workload management and flexibility
In a world where people are looking for a greater work-life balance, and more convenient working hours, banning out-of-work e-mails also limits the flexibility people have in managing their own workload. Of course, no one should be having to deal with e-mails after working a full-day, but if people prefer to work more flexibly, and work certain hours that suit them (whether this be for family reasons, or simply they work more effectively at certain times of the day), then banning out-of-work e-mails drastically restricts flexibility and freedom of workers.
However, this is not to say that there isn't a real issue with both burnout and employee well-being when workers are not able to completely switch off from their workload. No one should be having to constantly work - hitting up to 60-hour weeks. A work-life balance should be enjoyed by all employees. But, I can't help thinking that there is a better way to achieve this besides banning e-mails outside of working hours. So, here's my suggestion:
Timesheets
If you work in PR, you will be aware of having to log the hours you work for clients. Why don't we simply do this for ourselves? We could work whenever we want during the week, as long as we clocked up our allotted 37.5 hours. Of course, this doesn't mean missing important meetings, conference calls and so on – or working throughout the night or 20-hours constantly. But, perhaps the odd 9-hour day here, with a 6-hour day next maybe beneficial for relieving stress and constant work for employees, whilst also allowing you to do your job as effectively as possible.
This is, of course, just a suggestion. As I say, I'm certainly not advocating that workers be constantly available and working, giving them no work-life balance. But I do think giving employees flexibility to work as and when they need to, could be a better way to improve employee well-being, without hindering an international PR professional's ability to do their job.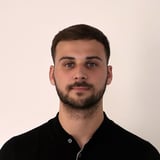 Author: Peter Remon