It was for the Association of MBA's MBA Entrepreneurial Venture Award finalists.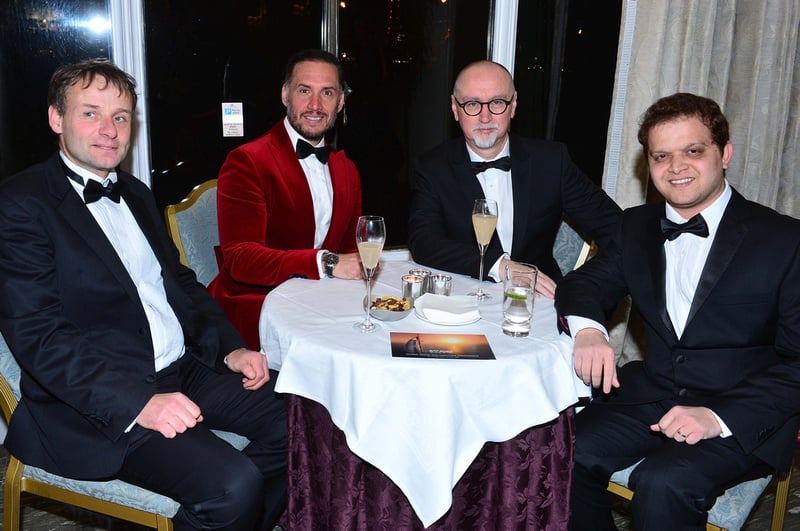 As a judge for the award, I was fortunate enough to meet some fantastic contestants who demonstrated enormous levels of passion for their projects. I was impressed by not only the quality of the business ventures each candidate presented but also the way their respective MBAs had contributed to their success.
So who were the MBA Entrepreneurial Venture Award finalists?
Natalie Cartwright & Jake Tyler – IE Business School – Finn.ai
Nikhil Hegde – Leeds University Business School – 6Degree
Andrea Rinaldo – MIP Politecnico di Milano School of Management – XMetrics
Laurence Fornari – Telcome Ecole de Management – Skylights
Jaime Parodi Bardon & Manuel Azevedi Coutinho – The Lisbon MBA Catolica | Nova – VIABLE
Michael O'Dwyer – UCD Michael Smurfit Graduate Business School – SwiftComply
How their MBA's were key to their entrepreneurial success
IE Business School MBA
Natalie Cartwright met her co-founder of Finn.ai, Jake Tyler, on the IE Business School MBA Programme, where they benefited from participation in the Venture Lab (a practical business incubator designed to assist business start-ups).
Finn.ai, an artificial intelligence (AI) powered, virtual banking assistant, has been notably successful so far, having secured a strong investment syndicate with executives from banking, AI and social media, and partnership with four international banks.
Leeds University Business School MBA
Nikhil Hegde began his business, 6Degree, (and secured investment in the project from his mentor alumni) whilst studying for his MBA at Leeds University Business School. The outstanding networking opportunity the MBA provided, with successful entrepreneurs, was one of the most valuable elements for Nikhil enabling him to develop relationships with mentors and potential investors.
6Degree is an online marketplace where India's fashion designers can showcase their designs on an international platform. 6Degree's success to date (along with being awarded second place for the MBA Entrepreneurial Venture Award) includes the backing of part of the Indian Government's Department of Science and Technology, and having been approached to form a promotional partnership with Vogue.
MIP Politecnico di Milano EMBA
Andrea Rinaldo, was particularly inspired during his EMBA with MIP Politecnico di Milano, by the ICT Management and Innovation course and the mentoring he received from one of the school's professors while working on XMetrics.
XMetrics, a wearable technology device that tracks swimmers' performance, has been successful in raising over a million Euros in funding and Andrea is now in serious talks with major players in the swimming sector.
Telcome Ecole de Management MBA
Laurence Fornari and her team met on the MBA at Telcome Ecole de Management and combined their areas of expertise in media licencing, technology and air travel to come up with the idea for their business venture, Skylights.
Skylights is an immersive virtual reality (VR) headset for watching on-demand entertainment on flights. Successes include signing a worldwide distribution contract for 2D and 3D movies with two top Hollywood studios and being contracted by a low cost airline and the private fleet of a major international corporation.
The Lisbon MBA Catolica | Nova
Jaime Parodi Bardon and Manuel Azevedi Coutinho met and developed their idea for VIABLE during the entrepreneurial course at The Lisbon MBA. During their course, they noticed a gap in the market for comparing entrepreneurial ventures and the idea for VIABLE was born.
VIABLE is an analytics tool that evaluates entrepreneurial ventures against different investment criteria to find matches. So far, this has been rolled out to both entrepreneurs and investors on a free trial basis.
UCD Smurfit Business School Executive MBA
The winner of the MBA Entrepreneurial Venture Award, Michael O'Dwyer's Executive MBA with UCD Smurfit Business School was central to his development as an entrepreneur, in teaching him things he didn't even realise he would need to consider for the business, SwiftComply, to become a success internationally, such as building and shaping the right organisational culture.
SwiftComply is a management platform that cities can use to manage environmental compliance for restaurants, and has successfully signed contracts with several European and International cities, with realistic plans to implement the system on a global level.
Why an MBA is essential to entrepreneurial success
Each contender's business venture has benefited from the MBA its founder undertook by means of one of the following:
Combining areas of expertise
Networking
Mentoring
Investment opportunities
Expanding business awareness
For more details read Adrian's blog post on the Association of MBA's website.
For help writing your entry for a higher or business education award, please get in touch.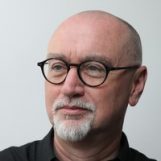 Author: Adrian Barrett