Brexit has become hard to escape. It seems that every time you open a newspaper, turn on the radio or check your rear-view mirror, BAM there it is.
As I write, Theresa May has just received two hundred votes of confidence and is heading back to Brussels to try and renegotiate parts of her deal. I know this because I heard it on the radio as I was driving to work and, when I got there, it was the front pages of the Financial Times and the Times on my desk.
Suffice to say, it's a pretty busy time for UK journalists who are negotiating widespread uncertainty as well as documenting the almost-constant twists and turns of the story – and it's likely to get worse as the Brexit storm draws closer.
I spoke to Becky Wilson, an editor at Recruitment International UK, who is closely monitoring Brexit's implications on free movement and other legislation affecting the recruitment industry. She told me,
"If anything, I've seen a decrease in the number of Brexit-related pitches, possibly because over the past few months, we've all been a little unsure as to what will happen next. As we lead up to March 2019, however, I'd expect to see another rise in pitches surrounding this."
So, how can you make your pitch stand out from the crowd and achieve meaningful coverage in the UK during the lead up to Brexit?
I'd like to offer a few cardinal rules:
Target your pitches: Every national paper in the UK has at least one dedicated Brexit journalist – find them.
Be useful: Offer the right spokespeople for what is happening now, make sure they are relevant and can develop an audience's understanding of key points.
Pre-empt: Be creative in thinking about/researching what is likely to happen in the next few hours/weeks and find someone who is an expert in that area to speak about it.
But be selective: Don't put forward unlikely scenarios to please your client which could bite back later – if it doesn't happen, it will only discredit them.
And lastly, to avoid impending PR disasters, avoid putting forward unknown or false information. And especially don't emblazon it on the side of a bus.
Want more advice on getting your Brexit press pitch to stand out from the crowd? Get in touch.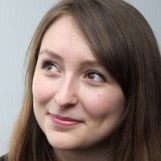 Author: Natalie Bishop