LinkedIn is the place where business gets done online. For your business school, your LinkedIn Page could really be the hub of your institution's online presence. Of any social media platform, it has the most relevant demographics in terms of users and, being focussed on the world of work and careers, it's therefore a great platform for schools to engage with target audiences. It's where you can amplify your brand and culture, carve out thought leadership, stay in touch with alumni, and make meaningful connections with target audiences such as potential students and corporate partners.

But all of this is only possible if your Page gets seen. Followers are the key to organically growing your LinkedIn footprint. The more followers you have interacting with your Page content, the more followers you'll get.

If you're wondering how to increase your followers on LinkedIn, you're not alone.

Below, you'll find our definitive list of activities for LinkedIn Page follower growth, with everything from tips for beginners, to advanced guidance for business schools or universities looking to up their Page visibility.

Here are some ways business schools can increase their LinkedIn followers…
1. Ensure all professors/staff add your institution to their profile
As part of your schools on boarding process you should ensure that all new teaching and support staff update their LinkedIn profiles. Not only is this important for their personal brand and making relevant connections on the platform, but when professors and other employees update the experience section of their profile and list your company they will automatically become a follower of your page and be listed under its people section. We also suggest that faculty are proactive on social media in order to bolster the hard work behind the institution's page.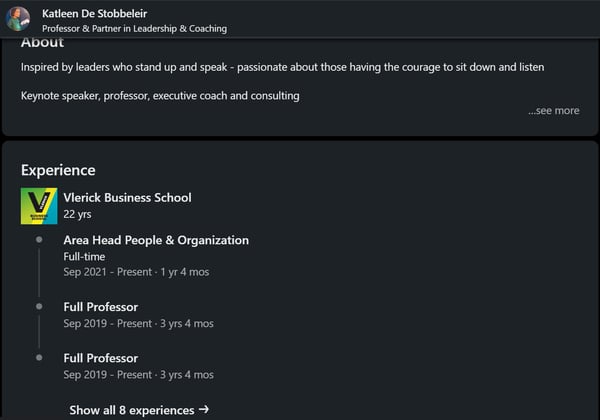 2. Add a link to your LinkedIn page to your website
Make sure that your website features links to all of your social media channels and is easily accessible for visitors. It is not uncommon to see social links tucked away on the contact us pages of business schools, however, it is far more beneficial to have these built into your website template so that they are present in the header or footer across all pages. This will lead to so many more possible connections.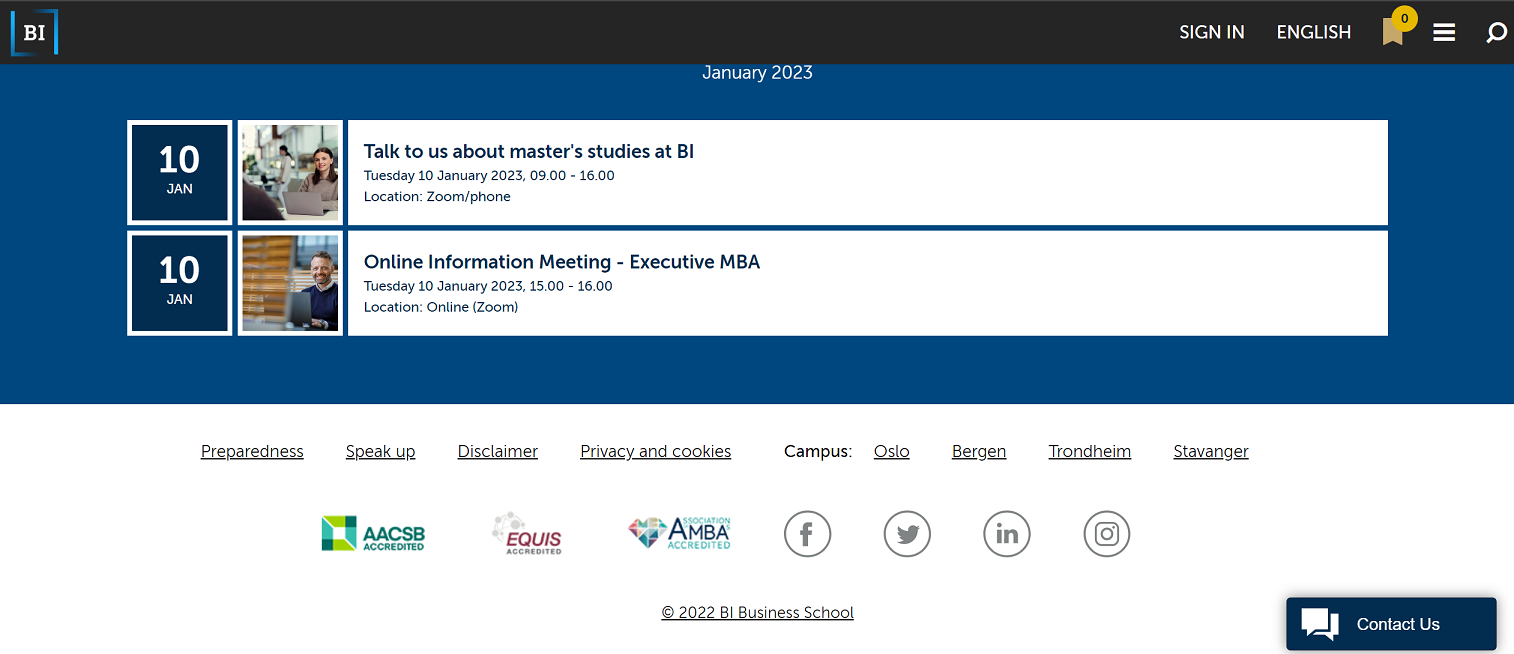 3. Share the right kind of content for your audience
When it comes to building an engaged following on social media, content is key. And it can't just be replicated from one site to another – the content you produce for Twitter or Tiktok, for instance, shouldn't just be reposted word-for-word on LinkedIn.

In regards to LinkedIn, this is when you could consider a balance potentially where:
One third of your content promotes your business school showcasing your culture and brand
One third shares curated content
One third is student/alumni content


4. Be consistent
Keeping a steady flow of fresh content on your Page will give it more visibility on member feeds. Pages that post at least weekly see twice as much lift in engagement, which in turn leads to greater organic reach, making it more appealing to potential followers.


5. Utilise LinkedIn job posts
While LinkedIn job posts are incredibly beneficial in generating candidate applications for vacancies at business schools, they are also useful in increasing your page's follower count. This is because there is a pre-filled check box on the last stage of the application process that means, unless the applicant unticks it, they will automatically follow your page to stay up to date with your institution's latest updates.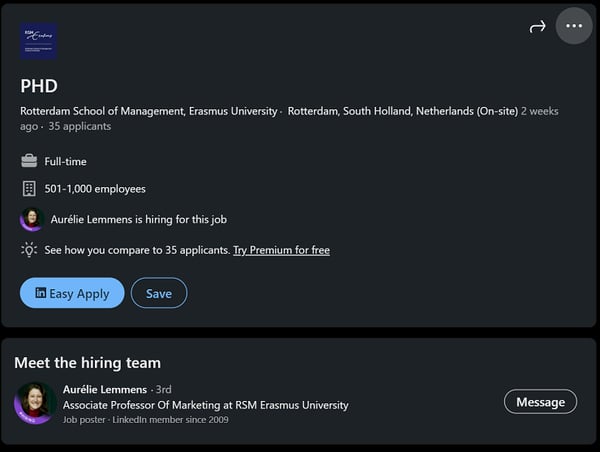 6. Immediately grab your audiences' attention in the about section
When LinkedIn users visit company pages it's rare for them to click 'see more' on the about section as they are far more likely to want to view the page posts to see what type of content you share.

Therefore, it's important that you are able to grab your audience's attention within the first few sentences of the about section before the platform truncates it and adds the 'see more' link. On desktop the first 340 characters are displayed and on mobile it's 220 characters. Focus on your school's culture and how that makes you different or unique from a competitor, before expanding and providing more detail about your business school within this section's 2,000 character limit.

As you work to build your follower numbers, take a step back every so often to review. Who are your followers? Are they largely alumni, staff, corporate partners, etc.? Who are you successfully attracting to follow your page? What content would your audience want to see? Use this intelligence to inform your strategy.

Social media is an important aspect of business school marketing and goes hand-in-hand with PR and communications efforts. It's important that business schools get the right communications mix.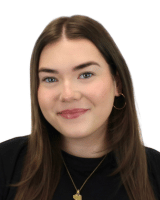 Author: Megan-rose Vince