In November, I had the pleasure of hearing from and spending time with representatives from some of Europe's best and well-known business schools, at the GMAC European Conference in Berlin.
One of the running themes throughout the conference was how can business schools make themselves stand out. In fact, during one of the panel discussions, the audience of around 40 individual business schools were asked to define exactly what made their school different to others – what was their unique selling point?
Entrepreneurship one school shouted, internationally diverse another said, innovation someone bellowed from the back.
All key areas that these individual schools thought made them distinct and unique compared to others.
But, aren't all these areas that every single business school refers to in their branding and on their website?
Come to our school and you can become an entrepreneur, come to us we have an internationally diverse class, come to us we foster innovation, and so on.
The reality is, the aspects of a school that are used as a unique selling point are often an area that other schools in the market can offer too.
So, how do you really differentiate yourself from other schools and stand out?
It is important to really delve deep into what the school is offering and how it is better or different to others. Frankly, the majority of schools have an MBA or an MiM – so how is yours better than others?
Does it offer a more flexible learning approach than other schools? Does it offer electives that no one else does? Do you use innovative technology that most schools don't? Does your programme have a higher ROI than other schools? Is it a shorter programme, allowing students to return to work quicker?
These are aspects you should be looking for and communicating about, as long as they are favourable to the school of course. These are the areas that students really care about, not the fact that a number of students have gone on to be entrepreneurs, or that there are X number of nationalities on the course – these are things that many schools can offer.
It is important for a school to find their niche unique selling point and really stick out in this field compared to others – instead of being one of many in a crowded market space.
Communication is key for this. You must focus your communications around these points, and really push them out to targeted media, so that not only do you know your what school's unique selling point is – but potential students do to.
Strong communication is the only way to make people associate your unique selling point with your school, so that when students think of your key area, they instantly think of your school too.
Need help communicating your USP to potential student? Get in touch.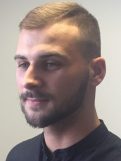 Author: Peter Remon