As a specialist PR agency in the business education market, there are plenty of reasons why schools choose to bring us on board.
If you're considering hiring a specialist consultancy like us too (or you're just here out of professional curiosity) then it's probably time to look more closely at what having an agency's support could achieve.
With institutions having such wildly varying goals, here are a number of reasons why a business school might want to work with us:
Raising the profile of a key member of faculty – perhaps the Dean of the business school or a renowned academic. Getting coverage in the press that hits both the quantity and quality mark can effectively boost a significant person's profile. We often use the example of securing an op-ed for a professor in The Guardian that lead to him being inviting to speak at the World Economic Forum. Results like this speak for themselves.
Boosting applications for certain programmes – are application numbers for your MBA lower than you'd like them to be? Get that course into the right press – show off your students, highlight that incredible alumni, position that academic lead – and watch the knock-on effect of climbing student application numbers.
Appealing to quality students - Your EMBA not getting the quality of applicant that you really desire? Are you in need of better scholarship applicants? Placing articles within the right media outlets, like the Financial Times or The Economist, can attract a high calibre student. Numbers aren't everything after all, getting quality applicants is vital.
Attracting top faculty – many of the world's best academics enjoy having a name that's recognised in the media, they can be attracted by schools with measures and agencies already in place to further promote them and their work.
Boosting student applications in targeted markets – from Ireland to India, the schools we work with have wildly varying markets that they've identified for student recruitment, we help to promote them and former student or alumni experiences in these markets.
Raising their research reputation in selected fields – Finance, HR, management and leadership, entrepreneurship, working lives – we've been asked to focus on all of these fields and more. Knowing the relevant trade press really helps us to promote a school or professor's reputation in a certain field.
To be seen in the right places – struggling to regularly hit the FT, The Economist and other top tier publications? Eager to feature in certain specialist press, particularly for business education? Our existing relationships with key journalists at desirable publications helps business schools achieve the coverage they really want.
Launching a new programme – giving a new course the best start possible, seen in media around the world to attract the right students. Going a step further, we've also helped a number of brand new business schools launch too!
Building a brand – Not many institutions have the heavy-weight brand of Harvard or LBS, but we can ensure that schools get seen in the right media and edge that very important step closer towards becoming a recognisable name. We look to associate them with the fields they wish to be known for, then we can further leverage our knowledge of competitors and peers to position them with a 'halo effect' where another brand's reputation can shine a positive light on theirs too.
To take the pressure off an overloaded inhouse communications team – we can act like another member of staff, already fully trained and knowledgeable in the market. Professors and students can liaise with us directly – relieving the burden from an often small or busy communications department.
To offer specific expertise on the business education market – want to get into the specialist publications? Including those of relevant accrediting bodies? Want advice on rankings? As a consultancy, this is one of the key reasons schools come to us and stay with us.
Understanding what works in overseas media – whatever you'd like to promote, it's worth understanding what works in different markets. Topics that work in the US might not work in China, for example. This is especially key for countries like India where we often look to target parents since they are so influential in deciding where their children go to university.
Engaging with corporates and industry – we can help with building visibility that nurtures corporate partnerships, so that – for instance – you can build internship or graduate job opportunities, get industry-input into programmes, or organise visits for cohorts.
To help set up a realistic PR strategy – we can help define goals and reach them!
If any of these reasons sound like you could be interested in engaging with BlueSky PR, please get in touch and see what we can do to help. Email Stephanie Mullins or call on +44(0)1582 790 706.
We look forward to hearing from you.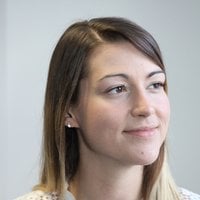 Author: Stephanie Mullins