Washington DC; Home of American democracy. Seat of the US government. The Lincoln Memorial, the White House and Capitol Hill. And, of course, Georgetown University's McDonough School of Business – the location for this year's Business Access Media (BAM) conference.
Business Access Media Conference (BAM)
The idea for BAM is simple: PR and communications representatives from the world's top business schools meeting with the top media in the US. Panels this year featured writers and editors from the likes of The Economist, Wall Street Journal, New York Times and Bloomberg BusinessWeek.
Aside from extensive discourse on how best to pitch the media in attendance and a couple of lively debates on topics such as MBA rankings and which media monitoring systems actually do what they advertise (or not), the hot topic of discussion was, unsurprisingly, the upcoming Presidential election.
The Donald, by general consensus, had just lost the first televised debate (unless you were watching Fox News, in which case he won comfortably) and it seemed almost impossible to escape the ensuing wall-to-wall media coverage.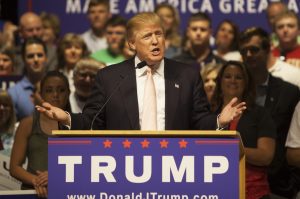 Those at BAM formed fairly unilaterally on one side of the debate and from within this media maelstrom, it seemed impossible that the Trump campaign had many places left to go. The US political and current affairs magazine The Atlantic publicly backed Clinton – breaking a decades-long tradition of impartiality – following the Washington Post who weeks previously had penned an open letter to the American people on why Donald Trump was unfit for the presidency.
...the traditional channels are still the most powerful vehicles we have as PR professionals.
A couple of weeks on (still prior to the election), it seems as though the liberal media is getting its way and the wheels appear to have come off the Trump bandwagon. What this has reinforced, for me, is that the media matters – what the papers say indisputably forms opinion. The turn-out for the BAM conference (over 75 individuals from more than 50 institutions) shows that, despite ever increasing calls for 'content' and a drive towards its dissemination through social media, the traditional channels are still the most powerful vehicles we have as PR professionals.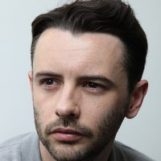 By Ian Hawkings, Head of Education Practice for BlueSky Education