In recent years Search Engine Optimisation (SEO) has become a term that we have all heard more and more. Indeed, SEO is an essential digital marketing tool that businesses benefit from massively, yet even if you have a basic understanding of what it involves, it is still hard to grasp just how effective it can be, and what makes good content/SEO.
But what is SEO?
At the very least, SEO is a method to help websites grow the number of visitors by increasing the site's visibility. It involves improving your website to make it more eye-catching to search engines based on website design and content. This is essential if you want your website presented as a top result on Google, or other web search engines.
SEO is a valuable tool for brand awareness
For business schools and universities, it is vital to maximise search engine optimised content. SEO is made up of many different elements, and knowing what they are and how they work is key to understanding why SEO is so important and how it can benefit your institution.
Ultimately, SEO can make your business school or university website more visible, and that means more traffic and more opportunities to convert prospective students into enrolled candidates, and so on. But beyond that, it is also a valuable tool for brand awareness, building relationships, and positioning yourself as a leading institution within the higher education community.
But how can universities and business schools ensure that they are optimising their SEO content? Below, we outline a few ways in which business schools can stand out using SEO in today's digital world.
Relevant, valuable, and regular content is key
Content is perhaps the most important part of SEO because it's the main channel you can use to connect with your target audience. For example, if you are wanting to promote one of your business school's new programmes, in business analytics for example, you may want to produce a number of relevant press releases, articles, and videos about the business analytics programme to then share with higher education media as well as on your social media pages and website.
So, when a prospective student who wants to know about a business analytics programme at a business school goes looking for that information, the institution's press releases, social media posts and website will come up, and you would then be able to build a relationship with that prospective student by providing valuable, relevant information. Therefore, when the time comes for that prospective student to apply to be on the programme, you'd be one of the first business schools that would come to mind after they had reviewed your interesting and engaging content.
As well as relevance, content must be shareable
Although your content must be relevant and interesting, it must also be shareable. Content comes in a variety of forms, including web page content, videos, blogs, infographics, podcasts, e-books and social media posts – just to name a few.
Having variable forms of content is key when it comes to sharing on social platforms. Today, everyone has a social media platform, and LinkedIn is a particularly useful tool when it comes to sharing content to a professional audience.
Boosting website traffic and being active on social media goes hand in hand - the more people reading about you and sharing your content on social media, the more people there will be visiting your website. Business schools or universities that not only have an active profile for the institution itself, but also have active faculty on social media, tend to attract much more traffic from prospective students. More specifically, it is thought that universities and business schools that have a dean who is very dynamic on social media can really entice students to find out more information about the school.
So, the more variety you have in terms of where your content is placed, the more likely you are to be recognised by your desired audience. Indeed, one of the most important functions of SEO is increasing visibility, which means making it easier for prospects to find you when they search for something you have to offer, and the more forms of content you have, the more visible your business school or university will be.
Ultimately, if you want more prospective students to find your website through a search engine, then you need relevant, shareable, and variable content to optimise your SEO, which will help you rank among the top positions on a google search. SEO is essential in that it can help your business school or university achieve many of the institution's goals. SEO can help you build better relationships with your audience, increase your prestige amongst competitors, drive more people to your site, and increase awareness about your institution, providing long-term exposure and increasing the institution's reputation.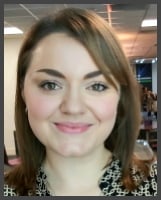 Author: Olivia Nieberg