Not long-ago PR and SEO were two different methods of engaging the public or stakeholders, but things have changed. Now that the media landscape has become more digital and Google has placed more of a focus on the quality and relevance of your content, as well as the quality of the site – it is so important for institutions to use both PR and SEO to promote their content even further.
There's been debate in the past as to whether PR can adapt to a more digital landscape since it's has been around for years, but the rate of change in the media industry has forced those of us in PR to adapt and evolve into a more digitally focussed industry.
Here at BlueSky Education we have been trained in how to use SEO and use this skill to ensure that the content that we provide for our clients has high visibility on search engines.
What is SEO?
Before I delve in to how PR and SEO can work together, I should explain what SEO is. It's a relatively new tool that is used by organisations to improve the number of visitors to their site by increasing their visibility to search engine users. For a more detailed explanation, my colleague Kyle wrote a great blog about 'SEO', but in short, it involves optimising your website to make it more attractive to search engines based on website design and content.
So, how can PR and SEO work together?
Work with what's trending
This may sound like an obvious point, but it's one that is often forgotten. Here at BlueSky Education we work with some of the top academics in the world and often they are so excited about a new piece of research that they forget that now may not be the perfect time to promote it. At the start of the COVID-19 lockdown, we had so much research that we wanted to share but couldn't because we knew that it wasn't relevant, therefore wouldn't be picked up.
An effective way to promote research is to tie it to a current news story or trend that people are already interested in and talking about – this is where SEO expertise can add so much value! They can help through target keyword research, competitive analysis, and monitoring search and social trends. You then use this knowledge to ensure that the topic you're covering is one that is being Googled a lot, and then insert the top keywords into your article or press release to improve its ranking on the search engine.
Make the most of followed links
Links play an important part in search engine rankings by passing authority from one site to another, a little bit like a vote of trust, the more votes you get, the better your site is seen by Google. Creating lots of valuable newsworthy content and distributing this across lots of relevant sites can create a buzz for an organisation and boost awareness. However, often the opportunity to boost your site's authority by adding internal, followed links can be missed without optimisation.
PR is all about showcasing a company, or often in our case a higher education institution, and helps build up their reputation. By producing academic research and faculty comment, you are improving your relationship with high domain authority third-party sites – this is where SEO can help. Securing follow links on these sites to your institution's web page will play a huge part in pushing you up the ranks on the search engines. There is a direct correlation between the number of links to your site and how much traffic your site receives, the more links you secure, the higher up the search engine you will be. However, that being said, quality always trumps quantity – a follow link on a website like The Financial Times or an industry relevant website will be 10x more valuable than multiple links from low domain, new blogs.
Communication is key
Again, this might seem obvious, but it is so important. Without communication between those responsible for PR and those responsible for SEO, things could fall through the cracks and the site's search engine ranking could drop. Speaking to each other regularly should ensure that each team is up to date on what the other is working on – eliminating the chance that duplication of work could happen, or that you are working at two opposite ends of the spectrum.
In summary, it is really important for PR and SEO to work together. PR creates content that highlights how impressive your institution is, but SEO ensures that it is highly ranked on Google and makes it more visible to prospective students, faculty, or anyone you want to see it.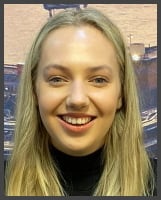 Author: Katie Hurley