The graduate management education world is a competitive one, there's no denying that. It doesn't matter whether it's for the top-ranking places, the best possible students or world-renowned faculty, institutions are all competing with each other to have the best of the best. And, in a small, close-knit industry, where many offer similar programmes, similar teaching and similar experiences, it's hard to stand out of the crowd and really make noise.
Not only do many of the institutions offer comparable experiences to students, but also the sheer number of business schools makes it incredibly difficult to differentiate. The accreditation body AACSB accredits over 900 business schools, whilst AMBA has accredited over 250, and EQUIS almost 200. Clearly the competition is fierce, and business schools need to communicate their own USPs.
One of the most effective tools business schools can use to stand out from the crowd and really convey all their key messages to their target audiences is content marketing. In fact, new research from the Graduate Management Admission Council (GMAC), showed that good content marketing can boost brand awareness dramatically, improve the impression of an institution amongst potential applicants and even drastically boost actual applicants.
Content marketing drives real results for higher education
The study by GMAC exposed potential candidates to a mock-up of a news website while completing a survey, which included news articles on a specific study university. A total sample of 300 individuals were split between those exposed to the study university's MBA articles (the test group) and those not exposed to them (the control group). Comparisons between these two groups indicate the huge effectiveness of the content marketing articles.
Nearly all test respondents agreed that they had an improved impression of the study university as a direct result of reading the articles (95%). Specifically, the articles provided uplift in the perceptions that it provides a world-class learning experience (+17%), is a great place to do an MBA (+13%), is a university for 'people like me' (+13%) and has impressive and inspiring alumni (+6%).
More than nine in 10 respondents in the test group also agreed that their likelihood to consider the study university increased as a direct result of reading the articles (91%), whilst the data also showed that 100 percent of test respondents intend to take some form of action as a result of the content marketing, the most common being to look at the MBA programme at the study university (61%), visit the study university website (58%), search for more information online about their MBA courses (56%), and apply (30%).
So, this research clearly shows that content marketing has a profound effect on a number of key strategic goals for institutions. Not only does it boost awareness for the business school, but it also improves perceptions and even increases interest and applications in the school's programme – surely it is then a no brainer for schools to be committing a significant budget around content in regards to PR and marketing.
PR can be used just as effectively for promotion and boosting awareness for the business school
If PR is done effectively and successfully, a school's target audience will be reached and their goals and strengths highlighted, without having to engage in costly advertising fees. But this only works when a skilled PR professional can effectively target publications and journalists with content that works mutually for the school as well as the publication too.
Partnering up with a public relations firm who knows the industry, the key publications and what they are looking for, and how to tie this with a business school's strategic goals and newsworthy aspects is a winning combination for a business school who is looking to drastically boost awareness, interest and applications too – really making them stand out from the crowd.
Using these key selling points, those strategic goals can be highlighted in important outlets read by their central target audiences. For instance, a key point for leading German business school, ESMT Berlin, is their focus on sustainability and offering students non-profit internship opportunities. Our work helping to highlight this in this QS Top MBA article, means readers will not only become more aware of ESMT Berlin generally, but also instinctively connect them to the topic of sustainability.
And the same can be said with top Belgium business school, Vlerick Business School, who have a key strategic focus on entrepreneurship, and ensuring many of their students go on to launch their own businesses and make a difference in the world. By shaping key content opportunities around this focus, like in this Poets & Quants piece, the school both increases its awareness and becomes synonymous with entrepreneurship.
To offer another example, Imperial College Business School is known for its STEM focus, both partly through its innovations, but also through their content marketing focus which highlights key students and alumni who are making huge strides in STEM fields, as shown here in this interview with Study International.
---
It's already recognised that content marketing and content-focused PR can have a huge impact on brand awareness, but this research from GMAC shows exactly how impactful and effective this strategy can be for schools. Partnering with the right PR firm can ensure that not only do schools make the most of these content opportunities, but they also are hitting the right target audiences, and communicating their very specific strategic goals and distinguishing factors.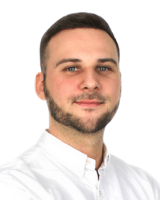 Author: Peter Remon