If you want to be a good PR person you need an effective strategy, working in the media is competitive and PR is often more of an art form than a sales technique.
Here are my top 5 tips for PR professionals working in higher education to help you succeed.
1. Be reactive
My number one education PR tip is to be reactive. In my experience the reactive approach is far more likely to be immediately successful than blind pitching ideas to editors, hoping to connect with them with the right topic at the right time. This means keeping up to date with what is going on in the world and what the academics at your client's university have to say about it.
2. Know your target audience
One of most important pieces of advice would be to know your target audience, become familiar with the work of the journalist you are trying to make a connection with, read their articles, and regularly check their Twitter. You also need to make sure your lists are accurate and are being distributed to the right journalists. I genuinely believe that when you work with universities you have a goldmine of information that is useful to a broad spectrum of journalists, however you have to be selective with every specific release in order to maintain your stellar reputation.
3. All news isn't newsworthy
Don't leave journalists saying 'so what?' All news is not newsworthy and a press release that is not newsworthy simply won't be used by journalists. As PR people for the higher education market we can feel pressure to distribute press releases to the media, which although interesting and important to the university- simply don't matter to anyone else, for example the opening of a new chemistry building. These kinds of releases are often better in internal newsletters or emails, and distributing them may not be worth damaging your relationships with journalists for.
4. Don't mix opinion with news
This is often an easy mistake to make, but don't mix comment and opinion with news. It's great if an academic can comment on a relevant news story but trust me that isn't news in itself!
5. Avoid jargon
My final tip would be to avoid jargon, explain technical and academic terms and say what acronyms stand for. Academic language does not, or should not, mean arcane and obscure. It is our job as PR people to make the research accessible to everyone, in writing, as in life, my advice would be keep it simple and sweet.
If you'd like our help in adapting academic writing to suit popular media channels or you want some communications support for your university, please get in touch via email or via telephone on +44(0)1582 790 704. We look forward to hearing from you.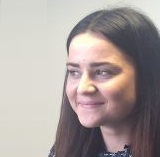 Author: Kate Mowbray