Having a strong PR and marketing campaign is absolutely vital to success in business education. Universities and schools alike need to be able shape their brand to the world in order to compete on the global stage of the education sector.
2019 has seen some incredible PR and marketing campaigns, here's just a few of the best campaigns of this year:
Cadbury Dairy Milk – Donate your Words
Earlier this year Cadbury, alongside Age UK, started a campaign to help tackle loneliness amongst the elderly. This was in response to Age UK's figures, which stated that 1.4 million people suffer from loneliness, and 225,000 go an entire week without speaking to someone.
Cadbury opted to strip back its packaging, removing all the words, and committed to donating 30p from every bar sold to Age UK. They also released a number of emotive adverts both to support this campaign, and to help spread awareness of the wider issue of loneliness in later life.
YouGov, the global public opinion and data tracking company, found that the campaign boosted the profile of both Cadbury and Age UK, with consumers being much more likely to purchase a Cadbury product.
Why business schools should take note of this campaign
Campaigns for social good like this are not only admirable but can be a really effective way of demonstrating that your business school is aware of some of the issues facing our society. It so important that your institution is visibly aware of the world outside of business education as, without the demonstration of this acute awareness, your school could be considered to be no longer relevant.
Alongside this, stories like these can be a great way of boosting your school's profile.
Nike – Dream Crazier
All the way back in February, Nike released its 'Dream Crazier' advert. In a compelling compilation of moments from women's sports, we hear the narration of Serena Williams, one of Tennis's greatest ever players. The advert encourages female athletes, who have been dogged by sexist claims, such as being 'crazy', to 'show the world what crazy can do'.
Now, Nike is known for its inspirational ad campaigns, from encouraging people to 'dream further' or to 'never stop winning', but since the infamous release of the original 'Dream Crazy' advert in 2018 – starring Colin Kaepernick, the former NFL American Football player who was fired from his team for refusing to stand for the National Anthem in protest against racial prejudice towards African-Americans – with the slogan for the ad being 'Believe in something, even if it means sacrificing everything', Nike has opted for controversial and hard-hitting ad campaigns.
This has proven to be a successful choice as, following the original 'Dream Crazy', Nike's stock has risen by 5%.
This time around, Nike has encouraged women everywhere to show the world what they're made, no matter what critics say to them.
Why business schools should take note of this campaign
Well, firstly, the proof is in the pudding – the first ad was a huge success, and this slightly less controversial, but still incredibly inspiring, campaign has had great success for Nike. It was premiered during the Oscars, and within one day it had 6 million views on Youtube, and 27 million on Twitter.
That isn't the only reason for business schools to take note –
Everyone loves an underdog, and so campaigns like this, in which we celebrate those who rise above societal barriers and name-calling have the potential to be so powerful. Business schools, and higher educational institutions everywhere, need to demonstrate that they too are rooting for the underdog, as otherwise they have the potential to look exclusive and outdated.
Greggs – Veganuary
Not quite as hard hitting, but still an impressive marketing campaign, Greggs opted to put a twist on their flagship sausage roll this year, producing the vegan sausage roll. It was part of a wider 'Veganuary' campaign to encourage people to go Vegan for January.
The advert they released was a parody of the new Apple iPhone ads, and was met well by consumers. To top that off, they sent the new sausage roll to journalists, packaged like the smartphone.
Alongside this, Greggs did well to turn negative criticisms from a small few into moments of comedy.
Why business schools should take note of this campaign
It was so incredibly timely! Veganism, Vegetarianism and Pescetarianism are become more and more commonplace, so Greggs' decision to create a sausage roll for this ever-increasing market – and to do it first – was a stroke of genius. Greggs' vegan sausage roll is now a popular choice amongst the chain's customers.
Business schools need to be aware of emerging trends – this is key to staying relevant. If your school can't keep up with what's new and exciting, then you will find that your institution will struggle to cater to its students.
Having a strong PR and marketing campaign is key to any business school or university's wider PR strategy. However, it doesn't have to be challenging – there are a number of ways of going about it, but from this blog, we can see that some of the best campaigns this year have been: relevant, timely, and hard-hitting.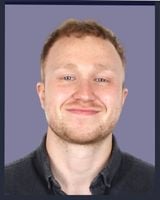 Author: Jonny Stone