Is your recruitment firm struggling to get noticed on Twitter? With engagement a major ranking factor in the platform's algorithm, it is essential that marketers understand how they can maximise this to help meet their objectives.
Here are five simple tactics that you can implement into your social media strategy to increase your engagement and visibility on Twitter:
1. Re-use and repurpose your top posts
With studies showing that the average lifespan of a tweet lasts between 18-24 minutes, it is important to re-use and repurpose tweets which have received high levels of engagement. This helps maximise the overall reach and, of course, shows that you are posting content that resonates with your audience.
2. Experiment with posting times
As with all social media platforms, finding the best times to post is incredibly important. You should look at your customer profile to see if they possess any traits or behaviours which reveal details about their social media habits, and combine this with your Twitter Analytics data to gain an insight into when they are most active and what types of content they prefer consuming at those times.
For example, are job posts during the working day receiving engagement or would they be better posted during commuting hours or lunch where potential candidates don't have to worry about their boss or colleagues looking over their shoulder?
3. Get creative with the character limit
In November 2017, Twitter doubled its character limit allowing users to use up to 280 characters per tweet. Whilst Twitter CEO Jack Dorsey revealed that this change has not seen an increase in the average tweet length, the extra characters do present you with an opportunity to showcase the value of the content you're sharing to help generate click throughs and conversions.
Experiment with the formatting styles of your tweets and if it's appropriate for your brand consider adding emojis – statistics show that they can deliver an increase in engagement of up to 25%.
4. Use hashtags strategically
Many brands, especially recruitment firms, are guilty of using too many hashtags in their tweets in an attempt to increase their visibility. Twitter recommends using a maximum of two, whilst research suggests using more can cause a 17% drop in engagement.
If you use decide to use hashtags make sure that they are related to the topic of your post or the content you are sharing. If you are running a campaign, you should consider creating a branded hashtag as this will help generate conversation around it and will be easy to measure for brand tracking purposes.
5. Reply to mentions
With the 'Like' button one click away, it can be far too easy to simply 'like' mentions from Twitter users rather than take the time out to reply. However, replies are not only good customer service, with Twitter research showing customers who receive a response are 30% more likely to recommend the brand, but they also create more impressions and engagement for your firm.
Try asking a follow-up question in your response as this will help generate further conversation and can provide you with interesting insights about your content.
Is your recruitment firm looking for help with its social media? Get in touch today to find out about our range of social media management and consultancy services.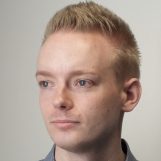 Author: Dan Stobbs