Barely a month goes by without a media league table of the world's top universities and business schools. One month, it's the rankings for business schools in Europe and the next it's the rankings for MBAs, followed by rankings for Master's programmes. The rankings for business schools and universities can feel constant and the wide variety of ranking tables published by a number of sources such as Forbes, The Economist, the Financial Times, and QS means that many schools can frequently see significant rises and falls.
With so many rankings on offer, your communications department may feel under pressure to share the news of rankings success, or produce a solid defence when things go the other way. But what should your rankings PR strategy be?
Here are BlueSky Education's top five tips for a coherent and sustainable approach to school rankings:
Identify your strengths
Understanding the methodologies of the different rankings is key to knowing where your university or school is likely to excel. Different rankings place emphasis on different areas. For example, in their World University Rankings, QS affords the highest weighting amongst their metrics to academic reputation, whereas many of the rankings from the Financial Times place a greater emphasis on alumni salary, including salary three years post-graduation and the difference compared to their salary pre-MBA.
If your school or university is unlikely to compete amongst the elite, focus on subject areas you are good at. It may be beneficial to build a long-term strategy around this strength, gathering evidence highlighting successes within this area and investments made. Perhaps your institution does not have a large number of international students but does have an impressive percentage of female faculty. This makes your performance look more credible to editors as wherever you place in the rankings is a result of determined efforts.
Consider whether a press release is beneficial
So, your institution has climbed a number of places in the latest rankings: do you send out a release to announce this or keep it quiet in case you drop down in next month's rankings? Editors will receive a plethora of emails announcing the latest results so you need to ensure your press release stands out as more than just an announcement of your place in the rankings. For example, there may be an underlying reason for your success and editors are much more interested in trends that explain results. Therefore, if you do decide to distribute a press release on your ranking position, remember to include context and make your school's performance one aspect of a bigger picture.
It is useful to keep in mind that what goes up, has every chance of coming down. Make the most of your results, but be prepared for the potential of a ranking fall. Promoting a ranking one year and then dismissing it the next might look odd in the eyes of the media.
Positively engage with your stakeholders
Publications such as Forbes and the Financial Times require a minimum class size or alumni response rate to include your institution in their rankings. Given the frequency of rankings, stakeholders might feel rankings fatigue and disengage from the process. Therefore, it is vital to highlight the particular rankings or the area within them that you are targeting, and why, to encourage their continued participation. Moreover, let them know that you greatly appreciate their time and efforts in participating.
Grasp the opportunities for editorial coverage
It is important to think ahead. Editorial content for rankings is often put together two or three months in advance in some cases. This means that it is key to prepare relevant news from your university or school far in advance. This includes any interesting student or alumni profiles, engaging opinion from your Dean, or emerging career trends which you can share with relevant media in the lead up to, and after, the rankings are published. Of course, these need to be relevant to the rankings being released. Perhaps you have a new MBA scholarship or a particularly interesting MBA graduate; these should be pitched to journalists keeping in mind the publication date of their publication's MBA rankings.
Use PR to influence your reputation and citation
The World University Rankings published by Times Higher Education and QS place a lot of weight on academic reputation and citation. If nobody is aware of the fantastic research being produced by your institution then there is no way you'll get recognition or have your work referenced in the media or cited by other researchers. Although featuring in articles in publications such as the BBC, Forbes, or the FT will not often count towards citation directly, an increased media presence can make others in the international academic community more aware of your work, increasing the likelihood of them citing it in their own work.
When it comes to applying to business schools and universities, many students will go straight to rankings first to before researching further into the best schools for the course they're interested in. This demonstrates how rankings have now become a firmly established component within the higher education sector, and a communications department can play a key role in managing the outcomes.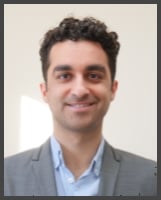 Author: Kyle Grizzell
Originally posted June 2016, updated September 2021.