The competition to attract élite faculty has never been more intense.
While COVID-19 has, albeit temporarily, brought international travel – and movement generally – to a halt, it mustn't be forgotten that the higher and business education sectors are wholeheartedly and irrevocably globalised.
Long gone are the days in which institutions had only a small pool of local, or least domestic, schools to compete with in recruiting the best talent – no, nowadays faculty, as well as students, are more willing than ever before to pack-up their things and move across the planet in search of the best opportunities. And so, the emergence of international biz-ed and higher-ed markets, compounded with a new wave of elite and innovative business schools and universities beyond the traditional redbrick or G7 institutions, has made the task of attracting leading academics more difficult than ever.
So what can schools do, beyond offering obscene salaries or tenure, to recruit the best minds out there?
Believe it or not, one of the most effective resources at any institution's disposal when looking to attract new faculty, students or even donors is their PR team. Tasked with the responsibility of shaping the way stakeholders beyond a university or business school engage with that institution, PRs, media relations or external communications teams are ideally-placed to bolster efforts to attract the best new academics.
How PR can help to attract new talent to your school
When looking to recruit the best talent for a vacant position, whether you're a business school, university, or any organisation for that matter – as this is pretty much a universal rule-of-thumb – you have to communicate the benefits of filling that post. With this in mind, PR teams are central to attracting faculty.
In communicating key information, such as ranking results, ground-breaking research, student stories and other narratives that set your institution apart within the market, PRs can present your school as the go-to place for anyone wanting to fast-track their career. As, ultimately, any prospective faculty members will want to know that where they're going is best for their career, and aligns with their personal goals.
So, what works when looking to pique the interest of leading scholars?
Showcasing the array of leading faculty already at your institution
One of the best ways to signal to prospective faculty – as well as students in the process – that your school is a high-achieving and world-leading institution is by emphasising the calibre of the teaching and research staff already there.
Moreover, whether it's crafting an effective press release around some new research, or offering individual faculty members out as expert commentators willing to offer their two-pennies on the latest topical issue, showcasing the expertise already available at your university or business school will turn the heads of external academics looking for new roles for another reason: envy.
In securing media coverage for your existing faculty, you won't just be reaffirming the quality of your institution via the calibre of your staff, you'll also be emphasising to prospective professors what they're missing out on. For many in the field of academia, at least some degree of media presence is a must-have. So being able to assure potential talent that you can provide them with the platform they need to achieve those column inches and page views is key.
Emphasising broader institutional success
While assuring prospective faculty that you can provide them with the platform needed to make a splash in the media and flex their intellectual muscles is important, schools mustn't forget that, ultimately, much of any academic's reputation rests on that of their employer.
Though there's no doubt that faculty can shine as individuals irrespective of what institution they work at, a great deal of clout comes from the university or business school itself. And so, with that in mind, it's crucial that you communicate broader institutional success to your external stakeholders. As mentioned above, things like ranking successes, accreditations, impressive student stories and newsworthy school initiatives are great ways of reiterating the value of your school as an employer.
As the world begins to open up again, the demand for top faculty members will only continue to grow. Having a faculty that truly reflects the purpose, values and direction of your institution is critical, and so the ability to attract the right people to your university or business school is more important now than ever before. PR, media relations and external communications teams must be at the heart of any efforts to attract new talent to your institution, as ultimately, how you engage with your external stakeholders will determine your success in attracting the best academics to your school.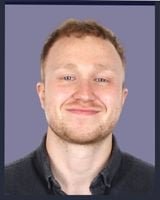 Author: Jonny Stone