Many people only know what PR is from Mad Men or Sex and the City and, even then, it is a vague and often inaccurate understanding of what it really is. In fact, many people should look to better understand the real impact public relations can have for a brand or institution.
Public perception often views public relations as something to turn to in a crisis, but in truth PR is just as important when there is good news to share. PR is great for communicating a brand's goals and is one of the most effective ways to build on your marketing strategy. It helps to reach those goals by providing another way to reach audiences, by building brand awareness and creating a positive image of your organisation or institution. Used correctly, PR can give a brand the ability to over most obstacles they may face, which is why it is often considered essential.
So, why should business schools use PR?
It raises the profile of key members of faculty
A business school's faculty is arguably the core of an institution. They teach the next generation and conduct revolutionary research. They are a great way to highlight how your school operates and how you differ from other business schools.
Using public relations to promote key faculty, and the Dean, in the media, can be through crafting thought leadership pieces, publicising their research and offering them for expert comment. By doing this, PRs are positioning the academics, and by extension the school, as thought leaders in certain areas.
Why is this good? Well, it shows the schools strengths and highlights to prospective applicants why their programmes are suitable for them. Which brings me to my next point.
Boosts applications for programmes
Public relations is a great way to boost applications for programmes. You can focus on certain courses, such as your EMBA or specialist Masters, and get them into the right publication – by showing off your students, highlighting your alumni (and what they have gone on to do after), and positions that academics hold.
From experience, reading about a programme in the Financial Times, or Times Higher Education, is a much more effective way than an advertisement to boost applicant numbers because people are more likely to trust a news article – we've seen it happen!
A way to appeal to students
Similar to the above, public relations can help your business school appeal to students, again through promoting your current students and their experiences, faculty and alumni. However, public relations also can help you to target students in certain markets.
We work with schools all over the world, and they often have very different markets they have identified for student recruitment, ranging from Ireland to India to Asia. Using our targeted media database, we work to secure quality coverage in certain locations, and this has generated results. An excellent example of this is an academic from McGill University in Canada, who led a student trip to Mongolia. While he was out there, the BlueSky Education team organised interviews between him and journalists, which generated compelling content and led to the first ever Mongolian student to apply to the university.
Attract new faculty
As well as attracting students, effective public relations can also attract high level faculty for your school. Many of the world's top academics enjoy having their name publicised in the media, and they will be attracted to schools that regularly feature in top tier and trade press, in order to further promote their profile and research. That being said, top academics could also be attracted to your school just because they like the research that has been publicised, or they like the way a programme is set up.
It increases brand credibility
No matter what industry you're in, trust plays an important role when it comes to determining the success of an organisation. Not many business schools have the reputation that Oxford, Harvard and London Business School have, but public relations can help ensure that any school gets seen in relevant media publications, which in turn builds their credibility, and puts them closer to becoming a household name.
In summary, business schools need PR because it can help build the brand into a household name, known for its experts in certain areas. It helps to attract students and boost applications for certain programmes – because public relations is not only for crises. Obviously, PR can help in crises, but the main goal is to promote your schools and meet wider goals.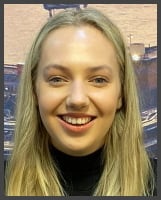 Author: Katie Hurley