Meeting deadlines is vital. It is not rocket science to see why this is such an important rule in PR.
As a PR professional, you are responsible for providing, and maintaining, the link between your client and the media, enhancing its visibility; your actions and reputation will impact upon your clients. If a journalist requests information on a new programme, a comment or a full article from your faculty, it is your job to provide this. If you fail to deliver in time, it can seriously sour relations.
From experience, one annoying thing about being a journalist is how much you have to rely on other people to get your job done. You can't write an article without comment from someone, or research to back up what you're saying; and if they don't play ball and get you all the information before the deadline, you don't have a story.
So, to be a competent PR professional, it is important that you meet deadlines. If you miss one, you're putting the journalist in a difficult position as they have their own deadlines with editors or publishers to meet, and it shows that you – and your client by extension – are unreliable. When looking for interviews in the future or commissioning articles for their publication, an editor may actively decide not to pursue an opportunity with you for this reason, severing your ties with what could be an important audience for your client to engage with.
Unfortunately, negative situations are always far more memorable than those which go off without a hitch. If a journalist or their editor associates our client with a negative outcome, it can be really difficult to shake that image in future. However, consistently delivering original, relevant, and timely content will go a long way in affirming your client's reputation as professionals. This will definitely provide an advantage in securing future media opportunities.
Here are some of BlueSky's tips to ensure that you meet your deadline, and what to do if you don't.
Plan ahead
Do as much as you can to anticipate what the media will request from you. For example, before you send out a press release or pitch your client, ensure that you have any additional materials a journalist may require to hand; headshots, copies of research papers etc. And, most importantly, do what you can to ensure that your spokesperson is available (and willing) to speak with interested media. For yourself, make sure that you are available to respond to media enquiries, provide additional information and oversee interactions between your spokesperson and the media.
Manage your time
If a journalist has asked to receive a comment from your client before 5pm on a Tuesday, make sure that you gain that person's co-operation as soon as possible to avoid any delays. One thing you could do is suggest to your client that they send their contribution to you earlier than required, doing this either allows for any delays that could happen and you could even end up given the journalist the desired information in impressively good time. Trust me, the journalist will appreciate that it won't be a last-minute dash to get their piece out.
Be considerate
If your client is unavailable or can't provide the information that the journalist needs, let them know as soon as possible. Journalists understand that, particularly under tight time constraints, their preferred interviewees may not be available. By letting them know as soon as you can, it gives your media contact time to rearrange their plans. In an ideal world, you could demonstrate your competence as a PR professional by suggesting an alternative spokesperson as a way to resolve the situation.
Be accountable
When things go wrong, the best thing to do is hold your hands up and admit fault, and just apologise. Sometimes things happen that aren't in your control, or you just make a mistake, it happens! The way you handle it will be what journalists remember, don't try and cover up your mistake as it'll only end up making things worse in the long run.
Learn from your mistakes
It will happen at some point, you'll miss a deadline and will have to deal with an unhappy journalist, but learn from this. What went wrong? What could you have done differently? How can you prevent this from happening again?
If you follow these tips, you shouldn't miss a deadline, but you can't control everything just remember to hold yourself to account, apologise and learn from the experience.
Our BlueSky blog is full of advice on how to effectively establish your business school and its faculty as key influential voices in industry.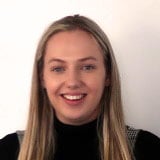 Author: Katie Hurley