Today, there is more competition than ever between business schools as more and more are offering top-class programmes, innovative learning tools, and an extremely high-caliber of teaching. As such, international higher education markets are growing rapidly every year, which has indeed made the task of attracting leading academics and students more difficult than ever.
This means that one of the most effective resources for any institution when looking to attract new faculty, students, or partners is their PR and communications team.
So, PR, media relations or external communications teams are invaluable to business schools for a number of reasons. Whether you use PR effectively to promote new programmes, to share new research with the media, or to increase the profile of key faculty in order to enhance the overall reputation of the institution, the benefits of PR can go a long way.
The value of PR and media exposure has also been proven to be highly effective in relation to the performance of companies. In fact, according to new research from Aalto University School of Business and Goethe University, firms that are more visible in the media increase their value and their stock returns, as well as performing better overall.
As business schools are just like companies in the way that they operate, and the foundations of the organisations are run very similarly, this research is also important to consider when reviewing the importance of PR and media exposure for higher education institutions too.
Firms with higher media visibility exhibit improvements in several areas
But how was the research conducted? Well, assistant Professor Michael Ungeheuer from Aalto University School of Business and Professor Alexander Hillert from Goethe University analysed the relation between firm visibility and stock returns based on comprehensive data on news coverage of U.S. firms ranging from 1924 to 2019.
In doing this, the researchers found that firms with higher media visibility show improvements in corporate governance, a higher likelihood of forced CEO turnover after poor performance, as well as higher sales growth and higher profitability growth.
As such, this research suggests that future returns of more visible firms are significantly higher, which is of course true for business schools too.
Leaders should learn about the value of media visibility from a business perspective
But why does media coverage increase overall performance of firms? Well, there are several possibilities. Firstly, the researchers claim that their research supports previous studies that have suggested that media coverage could increase sales, similar to product market advertising.
Indeed, sharing your faculties expertise with national media and industry-focused outlets also helps to solidify their reputations as influential industry experts, enhancing your institution's reputation as a result. Being seen to support an engaged, visible and active faculty can also improve your staff attraction and retention levels.
As well as this, the research from Aalto University School of Business and Goethe University shows how the media could play a monitoring role and prevent value-destroying behaviour by managers. The media is a force to be reckoned with, and if you do something wrong, bad publicity can ruin reputations overnight.
Of course, the primary reason individuals and organisations get bad publicity is because they may not seem genuine, perhaps have failed to take action at the right time, or have tested the patience of their clients, customers, or even supporters. Therefore, in order to maintain your trust and popularity, you need to be honest and transparent in order to avoid a PR disaster where the media may not work in your favor. In this sense, the media can certainly act as a checks and balances feature for companies and business schools, just as the researchers suggest.
But remember, its quality, not quantity
It is important to remember though, that when talking about media exposure, it isn't just about how many media mentions you might get, but also where you feature and the quality of the content itself. Quantity is of course a mark of success, but the quality of the media coverage secured must also be a strong focus, and your coverage should align with your own institution's goals, ethos, and overall values.
So, this research implies a positive role for the media, and more generally, a positive role for firm visibility. As such, managers should learn about the value of visibility from stock markets and, thus, increase their efforts to improve firm visibility in the media with quality, thought out campaigns.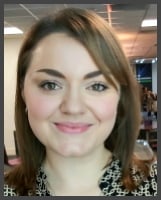 Author: Olivia Nieberg