For centuries, humans have been telling stories as a way to connect – it's in our nature. And today, stories are still at the centre of all that we do. From the stories we share with our friends at the weekend, to the anecdotes we tell our colleagues in the office, stories help us forge connections and build meaningful relationships, both personally and professionally.
So, how do stories make an impact in business? Well, research has proven that we are more likely to remember a fact when it is part of a story. This is important when working in PR and communications because ultimately, PR storytelling is about attracting the attention of the media by sharing information through an engaging and thought-provoking way.
At BlueSky Education, we know that every business school and university has interesting content to share with the media, and therefore always has a story to tell. Whether it's the research conducted by their faculty, interesting students and alumni, or their exciting new programmes, all of this can be promoted further in the media through effective storytelling.
But how is this done? Below I outline a few examples of how storytelling can bring an institution to life in the media.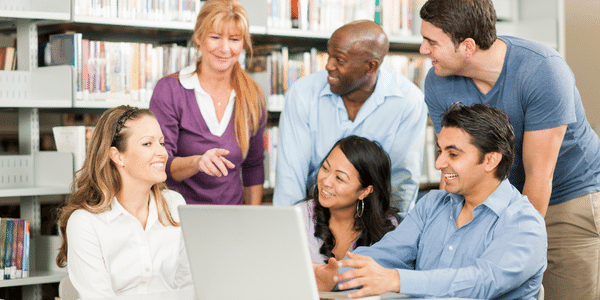 Bringing academic research to the forefront
One of our key skills at BlueSky Education is to bring business school's academic research to light in the media. Universities and business schools produce several amazing academic papers on a regular basis, yet their findings often don't get the recognition they deserve outside of the academic sphere. That's what we do – we bring it to the mainstream through the power of storytelling.
By editing and adapting academic papers into press releases and articles, we guide faculty into writing pieces that are more fitting for top-tier media and sector specific publications. An example of this is this brilliant piece of coverage in HR Director by Assistant Professor Nishani Bourmault at NEOMA Business School and Professor Michel Anteby of Boston University. This press release was sent out based on their research, and it aimed to investigate why people may experience similar managerial jobs very differently. Originally published in Harvard Business Review and Organization Science, by adapting their findings into a story, their research was able to reach target audiences within the HR and management sector.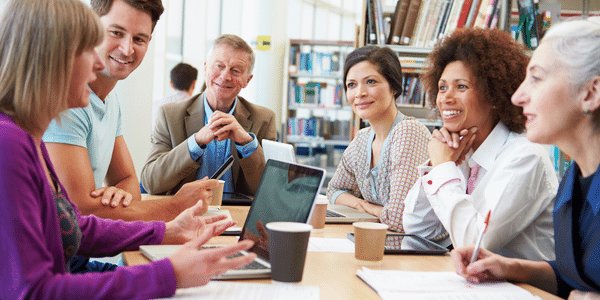 Interesting students and alumni are given a platform
Thousands of students' study at university and business school every day, and many go on to achieve incredible things after graduation. One of the best ways to highlight your institutions success is by promoting some of your highest achieving students and alumni through telling their story. A compelling interview in the media can be highly effective in not only profiling the student, but also the programme they were on, the societies they joined, and the reasons for wanting to study in a school's particular location.
A wonderful example of how storytelling can bring a student's journey to life is this article in Study International by University of Sussex Business School student Saradha Krishnamoorthy. This story, told in a key higher education publication, shares how Saradha decided to move to the UK to study at Sussex to follow her career dreams in sustainable development, ultimately shining a great light on the school.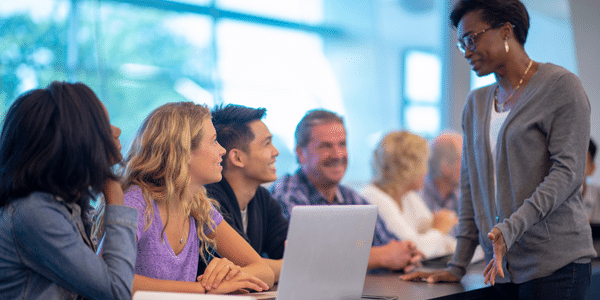 New programmes are highlighted to target audiences
Universities and business schools are always eager to promote their programme offering to prospective students. As such, PR storytelling can have a huge impact on how much exposure these programmes can gain in the media.
An example of this is in this Forbes article, which weaves in five masters programmes which are tackling today's business challenges. By adding in the story element of today's business climate, and demonstrating how these masters' courses can equip future managers to deal with these problems, this Forbes piece brings these programmes to the forefront, not only giving them context in a business environment, but also showing prospective students how these programmes can make a difference to their career.
---
As shown above, storytelling can be used to promote important faculty research in the media, to highlight students and alumni, and to give a platform to new programmes. With this in mind, in the higher education sector, storytelling is important to public relations strategies because it allows universities and business schools to not only better connect with their target audience, but those that that excel at using anecdotes to demonstrate their content stand out from the competition.
---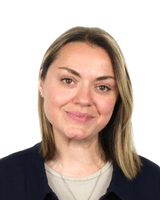 Author: Olivia Nieberg
Olivia is experienced in delivering targeted media visibility for her clients through her relationships with key journalists and editors, from important dedicated trade press such as Global Education Times, BusinessBecause, HR Director and Finance Monthly to major international media like The Financial Times, VICE and Forbes. This helps her to consistently understand trends in the media agenda and effectively capitalise on them for her clients.