As a higher education institution, it's ideal for your name to feature in the media, whether that's academics commenting on current issues, successful alumni stories, or interesting research results. However, at some point, you may be faced with media coverage which paints your institution in a bad light and unfortunately, this is mostly beyond your control. A professor from your institution has their own mind, their own life, and makes their own decisions. If they make a bad decision and this reaches the media, then they will inexplicably be linked to the school they work for. This can also happen if your institution becomes associated with an unsavoury brand or public figure. You might recall last year, when an unfortunate sausage brand was trending on Twitter along with #boycott after becoming associated with a certain politician.
A school might also make a decision they believe is for the best, but one which turns out to not be so well-received. That was the case for Desautels Faculty of Management at McGill University in Canada:
In 2010, the school decided to break free of Quebec's taxation-funded model in order to self-fund, and significantly raised its MBA tuition fees. The government did not like this and not only fined the school $2million but also forced it to sacrifice a further $1.2million in subsidies. Peter Todd, the school's Dean at the time, had to come forward and deal with the inevitable press queries, and did so with great success. In almost every piece of coverage, he came across as thoughtful, understanding, and having the school's best interests at heart.
In the end, this story did have a happy ending for the school. The government eventually accepted the privatisation of their MBA, after some convincing from Peter Todd, and allowed the course to set its own tuition.
Here are our top 3 tips for how you can also deal with bad media coverage:
1. Be available for comment
To defend your position, you have to be visible to the media. If your institution is part of a scandalous news story, then you can't just run away and hide hoping it will go away. There will be plenty of people willing to fill the void if you're not present – and you can't control what they say. Commentators from the Quebec government along with the education and private sectors were all lining up for their say on the McGill issue, but Peter Todd always made himself available to give his side of the story and thus featured prominently.
So, always make sure there is a spokesperson available to speak on the issue. This should most often be the Dean as they are considered a visible leader in the media for their institution, representing the school as a whole.
2. Stick to your guns
The MBA fee rise was a controversial decision, with both sides of the debate expressing their opinions vigorously. However, Peter Todd never wavered. He was adamant throughout that the ends justified the means; in order to remain 'world class' and 'internationally competitive' it was imperative that the school changed the way it was funded. He did not budge on his stance even slightly or give in to pressure from the media or government, rather justifying the decision at every opportunity. It could be argued that never backing down from their position had an impact on the Quebec government's decision to eventually accept the school's argument for the MBA to be classified as a specialised masters and for them to set their own tuition.
3. Focus on the positives
If you get bad coverage, try to transform the negativity into an opportunity. Do this by focusing on the positives. Todd's advantage was the significant upsides that raising fees provided: Students would receive better facilities whilst the school could compete for the best faculty and invest in world-class research. Furthermore, it helped the school jump 38 places in the annual Financial Times MBA rankings, which was highlighted in their responses as often as possible. How could you argue with a positive outcome such as this?
So, the phrase "there is no such thing as bad publicity" appears to ring true, even in this instance. It's not a case of the nature of the attention you are receiving, but more about how you confront and deal with that attention.
Although this scandal was a decade ago, the messages and advice you should take from it still apply today. If your institution does find itself receiving bad media coverage; be available, stick to your guns, and focus on the positive. And you might just be able to turn that bad media coverage into something positive.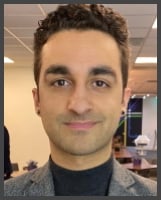 Author: Kyle Grizzell