When Poets and Quants first landed, many just thought that it was another business school website that covered campus news, rankings and admissions for MBA hopefuls.
But, the Editor-in-Chief of the site is John Byrne, former editor at Bloomberg Business Week, who introduced the first MBA ranking back in 1988. So, it should come as no surprise that Poets and Quants is now among the most widely read sites in the business school world, with an average of 2 million-page views each month from around a quarter of a million unique users. It covers news about MBA programmes, profiles of rising faculty, or interviews with the deans and admissions directors of the world's top business schools, it has become the platform of choice for the majority of the US market for MBAs and EMBAs.
Before Poets and Quants, when taking your story to the media, Bloomberg or The Wall Street Journal would be first on the contact list. Nowadays, Poets and Quants is the publication to go to if you're trying to reach an informed readership of young professionals, who have undergraduate degrees from world renowned universities. It is a site that is recognised by a long list of peers from Harvard to Haas as a site with influence.
So, if you have an interview with John Byrne lined up, you need to make the most of the exchange so below are five key things that BlueSky think you should know.
Know your interviewer
John has a habit of over-achieving when it comes to the media. During his successful 30-year career in journalism, he wrote 58 cover stories for Business Week and co-authored 10 business books. He's interviewed an impressive array of business leaders, written about the dramas of business and he's good at it! Even more importantly, he really likes it.
The best advice we can offer is when you're sharing your vision of the business and the corporate world tap into the emotion and intellect that inspires John's work.
Know your subject
John has been working in the business sector for a long while so he has an in-depth knowledge of anything business and business school related, there isn't a trend, data point or business school venture that John has not followed in the last decade, so don't test him with claims of a unique offering or ground breaking research if that is not the case.
His blind spot is arguably the US market, he's convinced that the top US business schools lead the rest of the world and has only recently opened up to the idea that Europe and Asia have quality business schools too. So, for those business schools based in and around Europe, don't write him off, he may be based in California but he's happy to travel.
Know your audience
Half of the visitors to the Poets and Quants website are from the US, however the site does have readership in 220 countries. Over 50,000 users are signed up for the weekly newsletter, which shares the many articles published daily on the site.
The audience usually consists of MBA applicants, but it also has readership from business school alumni who want to keep track of how their school is doing in the rankings. They can be quite an engaged and outspoken audience, so it's important not to let their criticisms deter you, for the most part they are just people looking for informed commentary, the people who fuel heated debates are often just a few trolls.
Know your sound bite
John Byrne is the master of the attention-grabbing headline, and you should come prepared with your own sound bite ahead of the interview to improve the chances of being quoted, or to leave a memorable idea in his head. At one point every other article had a reference to Harvard because they had a good ability to pique interest. So, try your best to interest him.
Know social media
As well as being editor-in-chief of Poets and Quants, John is also an influencer on LinkedIn, with over 573,000 followers. Social media a great way to engage with him and access a massive extended audience.
We hope you found these insights helpful. The BlueSky team would be happy to discuss how best to approach John and the Poets & Quants editorial team with news about your school.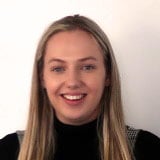 Author: Katie Hurley