The concept of 'word of mouth' reviews has changed dramatically now that the internet and social media is an integral part of our lives. Years ago, disgruntled students and applicants would express their dissatisfaction by telling their friends and family. Now, they tell the world via a frustrated tweet, withering LinkedIn comment or damning Google review. The speed at which these comments can be shared means that your institution can suffer reputational damage, even though we know these complaints are usually rare, which is why it is important to manage them with care. So, what can you do?

Well, firstly, social media makes it harder to distinguish genuine reviews as some networks like Twitter make it easy for people to set up fake profiles, and the anonymity that people can achieve on the internet makes some more comfortable with losing their sense of decency, respect, and good manners. So what's the best way for universities and business schools to overcome these hurdles when dealing with negative reviews and comments?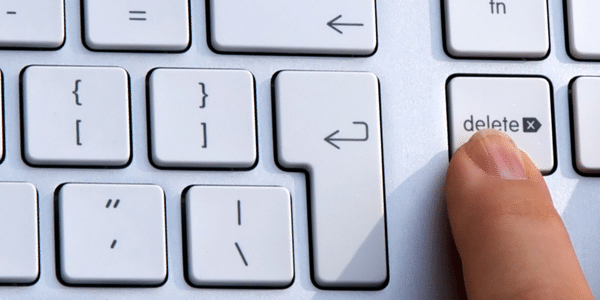 1. Don't try to take the review down
A big mistake here! If people notice that their negative comments are disappearing you can be sure that they'll want to draw even more attention to them. Instead, focus on addressing the complaint. There are some times when it's fine to delete negative comments that include swearing or offensive language. However, if the comments are genuine complaints, deleting their comments is a huge mistake. Those with legitimate complaints can be incensed by your censoring and, remember, current and potential students are also watching. If you delete their comments, it'll look like you're hiding something which isn't good for your image.
2. Respond to all feedback – positive and negative
We've all seen those strings of reviews where an institution's communications team has found the time to reply warmly to complimentary posts but have acted as if the negative ones don't exist. This sends a clear message that you aren't interested in dealing with unhappy individuals or resolving issues, which is a swift way to lose potential students. Showing that you understand the disappointment, frustration or inconvenience experienced is important. Addressing topics like student wellbeing is essential.
3. React promptly
If you aren't regularly checking your online mentions then you could easily miss the chance to respond swiftly to a bad comment or review. Replying weeks later indicates that listening to feedback might not be a priority. However, take care not to reply rashly in the heat of the moment.
4. Treat the negative review as a lesson to put things right and demonstrate your outstanding service
By remaining polite, helpful and showing a desire to listen to feedback, you can address the damage efficiently and turn the impact that the negative review might have caused into a positive.
5. Assemble all of the facts and be fully aware of the details of the complaint before replying
Examine all records of correspondence with the individual concerned and speak to any staff mentioned in the complaint. Remember to look at the facts and not get caught up in twisted accounts of stories.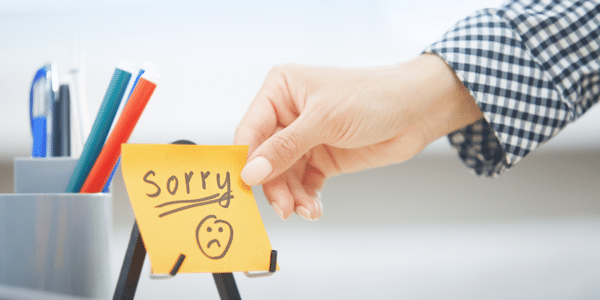 6. Remember to apologise
It sounds obvious, but a quick look at some replies to negative online comments and reviews shows that some institutions get too caught up in explaining and justifying – or defending - to remember to even say sorry. Even if you don't exactly agree with the whole complaint, you need to show compassion and some remorse for their inconvenience. We have more on dealing with a crisis here.
7. Discuss the problem privately
React publicly first - whether it's via a Tweet or a comment on a Facebook post. Then take it privately - send them a private message so you can chat with them over email or the phone, explaining to them you'd like to discuss the matter in a way that offers them a more personal experience. This way, you give them the attention they're vying for without making your interaction public for all to see.
8. Even the very best institutions get the occasional negative comments and reviews
Seeing them as an opportunity to receive valuable feedback which can improve your institution, as well as showing potential students, corporate partners and other stakeholders that you provide an outstanding level of service and understanding, is what could also help you stand out from the crowded education market.
Snappy responses win the battle but kindness wins the war
It may feel good in the moment to make a smart comeback and put what could feel like a troll in their place. But the majority of the time, it's just not worth it, especially if it would be entertaining a review that's not even genuine.
---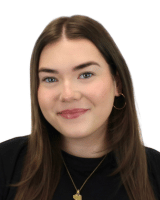 Author: Megan-rose Vince
With an eye for style and always keeping impact in mind, Megan is dedicated to delivering consistently interesting content that influences audiences, demonstrating growth in both engagement and follower numbers across different key platforms and networks. Beyond creating gripping content, Megan regularly produces key insights into how business schools and universities could, and should, be using social media as a marketing tool.