Most businesses will have to face a PR crisis of some kind eventually – here are four tips on what to do when that day comes:
PR crisis tip 1: Appoint a spokesperson
Decide who you want to speak on behalf of the company – make sure that they are the ONLY person authorised to do so and that everyone in the organisation knows this.
This can be difficult within bigger organisations with multiple senior managers, board members and high-profile stakeholders. But it's the key to handling a crisis and sticking to your message.
PR crisis tip 2: Take responsibility
Honesty and accountability should be key elements of any communications strategy, crisis or not. Time and time again companies resort to 'spin' or downright lies thinking this is the safest route, it is not.
Too often management pass the buck and fail to own the problem – this is almost always a recipe for more bad PR. People see through spin.
PR crisis tip 3: Take your medicine early
Issue regular statements, address the key points and confront claims head-on early. Don't hide. Don't hope the problem will go away.
Being upfront and honest can often turn a disaster into an opportunity to enhance your reputation. Don't waste it.
PR crisis tip 4: Learn Your Lesson
Instead of spending excessive time managing the crisis, invest efforts in understanding why it was a crisis to begin with.
Talk to your customers and stakeholders to get an understanding of where the problem came from. Then commit to never repeating the same mistake. Allow yourself to be held accountable and then move on.
To discuss your PR crisis strategy, get in touch now.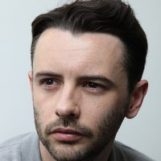 Author: Ian Hawkings