There is no such thing as a smoothly run business. All companies and institutions will have their ups and downs, their challenges and successes, and unfortunately even the best businesses at some point in their lifecycle will face a PR crisis eventually.
Even the best PR professionals in the world can't stop this from happening. Many PR crises are externally caused, or caused by factors completely out of the communication department's control. And in today's day and age, the impact of a crisis can be far more wide-spread and potentially hazardous with social media amplifying any crises that companies may face.
There are lots of aspects of a PR crisis that are out of a communication professional's control, however there is something that PR's can control in a crisis – and that's the organisation's response.
So, how can a PR professional successfully navigate and manage a PR crisis, and ensure they don't fail in their effort to limit the damage? Here are four key tips on what to do when that day comes:
PR crisis tip 1: Appoint a spokesperson
At the beginning of a crisis, it's important to decide who is the lead, and the only spokesperson on the issue, and what their key messaging will be with regards to this. Different spokespeople and different messaging will only confuse and dilute the messaging, making it difficult for the public to understand your response to the crisis.
This can be difficult within bigger organisations with multiple senior managers or faculty, board members and high-profile stakeholders, but it is key to ensure that it's only one spokesperson on behalf of the organisation – this is key to handling a crisis and sticking to your message throughout all media interviews.
PR crisis tip 2: Take responsibility
Although it may be easier for organisations to ignore a crisis, or twist it so it's not as bad as it may seem initially to the public, inevitably they will get found out, and the crisis will be much more damming to an organisation compared to if they own up early and try to make up for their mistakes.
Honesty and accountability should be key elements of any communications strategy, crisis or not. Time and time again some companies resort to 'spin' or downright lies thinking this is the safest route, it is not.
Too often management pass the buck and fail to own the problem – this is almost always a recipe for more bad PR. People see through spin.
PR crisis tip 3: Take your medicine early
Time is really of the essence in a PR crisis – if you don't respond within 24 hours or so, a crisis only gets bigger, gets worse and audiences become even more disapproving of the organisation – radio silence really is deafening.
Though responding quickly is important, you mustn't rush your message, and ensure it is clear, concise and correct – this will make the messaging swift but effective too.
It's important to issue regular statements, address the key points and confront claims head-on early. Don't hide. Don't hope the problem will go away. Being upfront and honest can often turn a disaster into an opportunity to enhance your reputation. Don't waste it.
PR crisis tip 4: Learn your lesson
A crisis is a difficult time for an organisation, but most companies and institutions come through them with savvy, effective and successful communication approaches to tackle them. But, just because you've successfully navigated one crisis, it doesn't mean you'll be as successful in the next one, so leaders and PR professionals should really take the post-crisis time to learn their lesson, and understand how to not only tackle future crises, but take a more proactive approach at learning how to prevent crises altogether.
PR professionals should invest their efforts in understanding why it was a crisis to begin with. Talk to your stakeholders to get an understanding of where the problem came from. Then commit to never repeating the same mistake. Allow yourself to be held accountable and then move on.
It's no exaggeration to say that a PR crisis can literally make or break organisations. If handled correctly then a company or institution can experience a crisis but survive and go on to learn from their mistakes, and ensure that they don't experience the same predicament in the future. But, if not handled correctly it could be bust, with people deserting the company or institution as they don't agree with the response – that's why it is so important to handle a PR crisis effectively.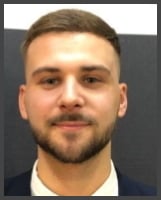 Author: Peter Remon