So, you secured a fantastic media opportunity for your institution and it has just resulted in a great piece of coverage, whether that's print, online, or broadcast. How do you ensure that this coverage is generating the readership and getting the attention it deserves? Well, this is where social media comes in.
Social media platforms – Twitter, LinkedIn, Facebook, and others – are useful for sharing posts to gain greater exposure for your coverage. However, many mistakenly think that simply posting a link to this coverage is enough to entice people to click the link and view the content. In a world where we are constantly scrolling through endless social media platforms of content, people are looking for the quickest, most engaging and informative stories. A simple link with no extra added content is not enough to convince people to view your coverage.
Here are a few tips on how to use social media so that your media coverage gets the best exposure possible:
Stand out from the crowd
Recent stats show that the average person spends around two and a half hours per day scrolling through social media and messaging platforms. During this time, thousands upon thousands of tweets are tweeted per second, not to mention the up to 10,000 ads a day we are exposed to! Any individual from your audience is going to be bombarded with so much content and input that they will simply glance over most of it without even realising they had seen it. You need to make sure that your social media content is the one that stands out amongst the masses.
The presentation of a post is key to enticing a social media user to engage with it. Your posts should be clear, snappy, and appealing so that it catches the eye of social media users, entices them to read the post, and encourages them to read more via the link.
To grab a person's attention, feel free to use emojis in your posts. Certain emojis will be more appropriate to use than others, but don't be afraid to embrace the colourful icons. Languages are always changing and evolving and emojis are simply a new form of expressing language – sort of like modern hieroglyphics.
Choose the right platform
There is not just one social media platform out there so when sharing client coverage, you need to decide which platforms you would like to use. The way you share the coverage will also affect the content. For example, Twitter limits posts to only 280 characters per tweets so each letter truly has to earn its place. On the other hand, LinkedIn allows posts of up to 3000 characters, but more doesn't necessarily mean better. Different types of coverage topics might be more or less suitable for sharing on a certain platform, so you will need to decide which is best for you.
Use relevant hashtags
Including hashtags which are relevant to the articles subject area in your post will lead to greater exposure within its specific targeted audience. The likelihood is that your own personal social media accounts do not have a large, specific following of all the subject areas that your clients gain media coverage in. However, if a piece of coverage includes the theme of 'management' then you can include '#Management' in your post and hopefully get your coverage in front of audiences interested in reading about this topic. If the coverage also mentions big companies such as Google, Amazon, or Facebook, you might also want to tag them. Adding these hashtags will make your content more accessible to those who it is targeted at.
Include insightful comment
The article you have secured is likely full of interesting views or opinions from your client. Taking a thought-provoking or insightful quote from the coverage and including it in your post will encourage more people to click on and read your client's coverage. The quotes will act as a teaser for those who are interested in the subject and give them a short snippet of what to expect from the piece encouraging them to read the article for more information.
Encourage discussion
After including a quote or comment in your post, you can include a call to action, such as asking for thoughts and comments from other social media users. This will encourage people to share their own thoughts and opinions on the content, increasing interaction and engagement with the post. The more readers that engage with the post and leave comments, the more discussion they will generate which will get people talking about your client. If posting on Facebook, LinkedIn, or Twitter, there is also the capability to include polls in your post which are an easy way to encourage engagement from your followers. The more interaction and engagement a social media post receives, the more people who will see the post.
Tag relevant people
Tagging the relevant social media accounts, such as your client and the news outlet the coverage appears in, will directly inform them of the coverage and encourage them to both interact and share it further with their own followers. This will expose the coverage to a much larger and more diverse audience, thus gaining it a greater readership.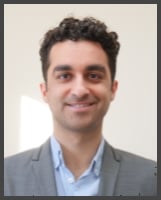 Author: Kyle Grizzell
Originally posted May 2018, updated July 2021