Broadcast media can include a number of coverage types ranging from television and radio to podcasts.
While print and digital articles are a great way to demonstrate the expertise of your institution and faculty, broadcast media allows your target audience to hear the expertise straight from the source and, in the case of television, put a face to the expert. In times like the COVID-19 pandemic, when things are so 'unprecedented', people want to hear what experts have to say and with broadcast media, they literally can.
Let's look into at how to secure broadcast media opportunities and what to do once you have:
TV, radio, or podcast?
In attempting to secure broadcast opportunities, you need to first decide which type of media you'd like to target. Television is great for if you'd like to appear on video, whereas radio might be better if you're a bit camera-shy. Podcasts have also risen in popularity in recent years; as downloadable audio files, they are accessible on-demand for interested listeners.
When it comes to podcasts, they can often be overlooked or forgotten, understandably since TV and radio have been around for decades – after all, radio has been used for more than a hundred years! In comparison, podcasting only really started in the mid noughties. Also, due to podcasts being downloadable and on-demand with no appointment listening, unlike a scheduled TV or radio broadcast, it is sometimes contested as to whether podcasts even count as broadcast media. But then we're falling down a deep rabbit hole of particulars and splitting hairs, so, for the sake of this article, let's consider podcasts broadcast media.
The on-demand nature of podcasts makes them a great avenue for media exposure as your target audience can find an episode on a topic they are interested in and listen to it in their own time, as many times as they like. We have helped a number of schools feature in podcast series including Nazarbayev University in the Irish Tech News Podcast and LSE Department of Management in Remote Revolution.
Get the opportunity
If you want to secure broadcast media coverage, you need to ensure you're targeting the right people. If an academic has an opinion or expertise on a topic you would like to share through broadcast media, pitch this to journalists or producers who work in that area. There's no point pitching to a journalist who only works on written online articles.
The topic should also be relevant to the current news cycle. For example, at the start of the COVID-19 pandemic, Dr Ali Fenwick from Nyenrode Business University posted a video on LinkedIn explaining why people were panic-buying – a behaviour that was rife when the pandemic first started. We used this material to put together a pitch which was sent out to media and resulted in Dr Fenwick being invited to a televised interview with Al Jazeera.
Get TV ready
If specifically taking part in a TV interview through a video platform such as Zoom, make sure your camera is working and that you are situated in an appropriate place: good lighting and suitable backgrounds are not just important to social media influencers and reality stars. Making sure the audience and interviewer can actually see your face properly is vital.
Also, having a bookcase brimming with intellectual novels in your background is all well and good, but not if you forget that an embarrassing item or poster is visible too. So, check what's behind you, or use a virtual background, so you don't become just another addition to a long list of PR fails.
The visuals with TV will also be better if you optimise the placement of your camera. If using a laptop camera, a top tip is to ensure your camera is at eye level which you can achieve simply by placing your laptop on a stack of thick books. Alternatively, if using a smartphone, try using a tripod stand to ensure the camera stays still and level to your face.
What to say
When writing an article, it's important to remember correct grammar and spelling, things you can edit a number of times before going to publication. With written coverage, you might even be able to make changes after publication. However, with live broadcasts, you can't go back and edit a mistake. Thanks to the internet and social media, whatever you say or do can be immortalised and distributed to a large audience, with the capability to enhance or damage your reputation along with your institution.
Although it doesn't need to be entirely scripted, whether it's TV, radio, or a podcast, you need to be somewhat prepared with what you are going to say. This will prevent any unpleasant surprises, mistakes, or awkward pauses. Before your appearance, you will most probably have at least a brief or summary of what the interviewer will want to discuss, even if they haven't provided a comprehensive list of interview questions. From this brief, try and anticipate what they might ask and have some responses prepared. Nobody wants to be caught off-guard – especially on a live broadcast.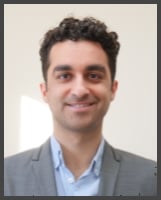 Author: Kyle Grizzell