Public relations agencies are, by definition, client-focused businesses. Without clients, we don't exist. Doing great work for clients and keeping them happy is what we're all here for, of course.
But as anyone who's worked at a PR agency knows, that's a constant challenge. Clients are rightly demanding. They have high standards. They have complex organisations behind them and they have their own internal pressures to respond to, especially when working with some of the brightest academics in the world.
This means part of our job as public relations professionals is all about managing expectations and getting the best results for our clients. The fact that the communications and technology landscape is changing at a faster rate than ever before, as well as a pandemic thrown into the mix, brings in new challenges and also opportunities.
Developing the perfect client-agency relationship that is based on trust, respect and partnership can be achieved by ensuring that the chemistry and personality of both parties are on the same wavelength. But how do we achieve this?
Help to educate and inform our clients
Some senior leaders and key stakeholders don't often fully understand what communications and PR are and the impact efforts can have. Some people's understanding is often framed by the use of tactics and channels. As part of our role, we try to educate leaders and stakeholders about our work and how strategic communications and PR can deliver better business outcomes. It's important not to make the assumption that they instinctively know what communications and PR can contribute beyond the obvious. We believe this should be continuously explained and demonstrated.
However, this works both ways. At BlueSky Education, we also believe that having a really good understanding of the organisation's business and current issues, as well as what makes them stand out from the competition, is fundamental to becoming a trusted advisor. Thankfully we are experts in the needs and pressures of international business schools and universities.
Not being a yes man
The best PRs know their job is not just about blind promotion, but about achieving the best results for the client and, to achieve this, honesty really is the best policy.
If a client asked us to take particular actions in order to create a 'buzz', we would encourage them to ask the question 'will this actually lead to coverage or meet our goals as a business to engage with a particular audience?' For instance, while press releases without hard news can be useful for marketing or for internal purposes, writing a release for a new appointment or a new building opening does not necessarily always resonate with journalists. As trusted advisers we make sure our clients are aware of the results that will be achieved and advise against pushing certain stories too hard as it could damage relationships with journalists, the very journalists that our client is hoping to influence. At BlueSky Education, we give the rationale for our recommendation and solutions and, in return and as a result, we earn the ear and respect of the most senior leaders.
Advice on what works and what doesn't
As PR agents we are always helping our clients shape the content that's pushed. As experienced and professional PRs, we know the stories which are worth telling and the stories which are not. By taking advice from a good PR agent, you can make sure only the most powerful stories are used. We really know how to filter out the good from the bad and make sure no time is being wasted.
Once we have helped our clients select a story or thought leadership article which really reflects and highlights the brilliant work being done at their institution, we can make sure it gets all the attention it deserves.
A truly trusting relationship
At BlueSky Education, we are lucky enough to have worked with many of our clients for years, if not over a decade. We build our reliability over time. Our clients can trust us because we do what we say we will; we create opportunities and deliver on our promises. We take the time to actively listen to our client's objectives and create media coverage that fits into our clients' long and short- term goals.
We care deeply about the organisations and people we work with. This means we are real advocates for our clients and make sure that they are truly represented in best light in the global media. This is often a long game.
In summary, we believe that to be truly valued by our clients, PR professionals must have an independent voice, even when it means going against the grain sometimes by questioning the decisions of those higher-up in order to get the best outcomes. Here at BlueSky Education, we know how to successfully execute this and, as a result, build long lasting relationships with clients and journalists alike.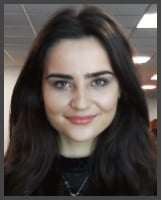 Author: Kate Mowbray