As Valentine's Day wraps up, and love is in the air, it seems everyone is thinking about partnering up…
… and by partnering up, I don't mean a cosy dinner for two, candles, flowers and a little Frank Sinatra. I mean finding the perfect match for your business school or university in the arms of another institution. I mean taking the time to assess your Institution's offering, the competition presented by others on the market and asking "what does my institution have to offer that others lack?", and "what could my institution gain from another?"
In this industry, partnering up is all about the business.
If you're working within higher education, you know competition between institutions, schools and programmes is fierce. We spend a huge amount of our time trying to differentiate our institutions from others on the market – looking for ways to highlight our education programmes above all others and gain that critical advantage in the market.
In doing so, we often forget a very basic lesson. There's a strength to be found in numbers. Whilst it may sound counterintuitive, making the decision to partner up with your competitors can bring a new dynamic to your offering.
There's a huge amount that can be gained from teaming up with your competitors. For example…
Differentiation
Whilst it may sound a bit backwards, choosing to offer programmes in collaboration with another institution can actually help you stand out from the crowd, by allowing you to offer a study experience unlike any other. Such partnerships can only enrich the quality of education you offer and, for some applicants, can be the deciding factor between whether they opt to enrol on one of your programmes or seek their education elsewhere.
International study options
Establishing partnerships with well-respected institutions overseas can provide your programmes with an extra level of internationality. Once the world re-opens and students return to the campus and the classroom, establishing an international partnership can give students the option to get back into the world by continuing their education in another country, spending a term or two experiencing a new culture beyond in a way that short study-trips and tourism cannot truly achieve.
Bigger, better faculty
When you partner with another institution, you don't just get to link your name to theirs (and, if it's a better-known institution, bask in the glow of their status) or merge your programmes, you also get to merge your faculty. This gives your students the chance to learn from a wider range of experts, and even access lecturers whose specialisms sit outside of what your institution can reasonably offer.
Outside of programmes, facilitating the opportunity for faculty to collide during teaching can also help spark new partnerships by way of research projects – further developing your institution's academic acumen.
Breaking into new sectors
No university or business school can truly be a master of all things. Every institution has a USP – an ethos, skill or specialism at its heart that defines its identity and dictates how it presents its education, ideas and values to the wider world. These specialisms can make an institution attractive not only to potential students but potential partners as well.
By collaborating with an institution with expertise in a field far different from your own, you not only offer your students greater choice or better tools to enhance their studies, eg; access to new tech or savvy entrepreneurship labs, but it also saves institutions from heavily investing in every area of industry by instead trading skills and specialisms with others.
Tapping into new markets
It can be difficult to make an impact in a new market – whether exploring a new industry or setting your sights on a new overseas market, it can be hard to find an "in" when you lack the local relevance. A great way to get your foot in the door is if another institution is holding it open for you. By partnering with another institution already well-established in your desired industry or market you can better raise your profile through the implicit endorsement your partnership provides. Securing this "nod of approval" can ease your way into an untapped market and help you to introduce your institution to new contacts, new applicants etc.
So, with all of this to be gained, how do you go about finding a partner? To revisit my horrible dating analogy from earlier, consider; if the education market was a dating app, which would you swipe right for? More importantly , how can you convince them to want to match with you?
In the same way as trying to appeal to new students, new faculty etc. You need to make your offering and expertise clear to those you may wish to partner up with. And you need to do this beyond your existing audience – your website, marketing materials, newsletters and alumni base.
This is where a strong, well thought out PR strategy is absolutely vital.
In a word where networking opportunities are forces to be conducted at a distance, it's hard to strike up a casual and natural conversation with colleagues at other institutions. Therefore, institutions have to work harder, at distance, to be noticed by others.
By being able to showcase your institution's strengths, values, skills and expertise in outlets that reach beyond an academic audience you can boost your reputation by being seen as a trusted and sought-after source of information. This level of authority can make your institution an attractive partner to others.
For example, Imperial College Business School has, over the years, and through a dedicated PR campaign, carved out a niche for itself in the market as an institution at the forefront of EdTech and intelligent digital learning. This reputation led to the School to form the FOME alliance with a selection of other high profile, tech-savvy institutions such as ESMT Berlin, Ivey Business School and Singapore Management University, creating a cutting-edge education platform for the school's students to benefit from – which received significant media interest.
Partnerships aren't all about the programmes either. You can learn valuable PR lessons from your competitors too.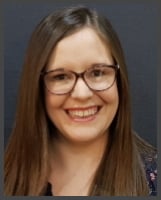 Author: Kerry Ruffle