In today's multiplatform online world, maintaining a consistent marketing message and strong brand presence is more important than ever. Over the last decade, the rise of social media and technology means that it is easier than ever to find information on an organisation, and the brand is highly visible to consumers throughout the word.
From a public relations standpoint, it is important to inspire confidence and a sense of reliability in a company's brand – for this to happen, the company's message must remain consistent.
You might have heard the saying: If you are persistent, you will get it. If you are consistent, you will keep it. By its very nature, consistency leads to understanding, awareness and loyalty. Ultimately, consistency leads to trust. As an organisation, if you're not being consistent in how you're communicating, you're missing the mark.
So, what does it mean to be consistent? It means the quality of always behaving or performing in a similar way that works. In this context, having a consistent marketing message is key because it makes it much easier for consumers to remember your brand.
Why is consistency in PR important?
A consistent campaign is more effective in introducing a brand to a new audience
One of the most important things in building a brand is promoting their message, over and over again. Have you heard of the old marketing rule of 7? Well turns out it is true. A consumer needs to see the organisation's message seven times before they remember it.
So, that's how much exposure a brand needs to be remembered by an individual. Consistently promoting this message over the course of the campaign is the key to success.
Repeat exposure of research and faculty builds credibility
Just take a minute and think of the universities and researchers you trust, there is a high chance that you have seen them in the media, whether it is newspapers, websites, or podcasts.
This is because the more often you see an idea, the more credible it becomes. So, the more frequently your organisation, Dean, or academics feature in the media, the more credible the institution as a whole becomes.
You get more opportunities to be positioned as a key spokesperson
The media absolutely love expert opinions, solid ways to back up the arguments being made in their stories. That being said, it takes time to build a relationship with a journalist and to become one of their go to spokespeople.
This is where having an agency like BlueSky often comes in, working together with the institution or organisation to consistently pitch the right content to the journalists. Over time, the trust builds up and the media will start reaching out to ask if they can speak to a certain academic because we have positioned them as a key expert in that area.
How can you be more consistent?
Now that we know why it is so important to be consistent in PR, how can you?
Define your brand and stick to it
Having a brand that is recognisable is key. As I said before, it takes at least seven times for a message and branding to resonate in someone's mind, so, changing it up all the time will make it much harder for consumers to remember. Add to that, that consistently changing the messaging, and even small things such as your imagery can make your organisation appear unprofessional and even untrustworthy.
Ensure your efforts are aligned
It is crucial for both the organisation and the PR agency to be on the same page. Before any project, both sides should sit down and establish what key messages to focus on. It could be that application numbers are down for a certain course so you'd like to support that programme, or you want to focus on executive education as a whole. Being clear about what you want to achieve from this campaign will ensure that you will be successful.
Analyse the results of your campaign
Building a brand doesn't happen overnight, it takes time to see the results of your efforts. Just think, if you want to increase the number of applicants for a course, you are not going to see the results until the next round of applications come in which could be six months to a year down the line. That being said, there are other ways to analyse the progress beforehand. Taking note of the number of coverage hits you get a month and the quality of these hits are good ways to analyse the results short-term, leading to clear ROI further down the line.
Seeing the results monthly will also allow you to see what's working and what isn't and improve your consistency in delivering quality media coverage.
So, being consistent in PR is key to being successful. Both the organisation and the PR agency should work together to ensure they are being consistent in the delivery of their messaging to ensure that the campaigns you do are effective.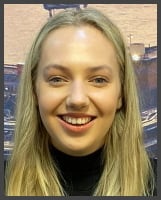 Author: Katie Hurley