The early days of PR largely involved networking with journalists over the phone, face-to-face meetings, and building relationships with them in order to get companies, institutions and clients into newspapers and magazines. As such, prior to the internet, PR traditionally focused on print-based publications, TV and radio. But is it even PR now if we don't include online media? With the growth of online marketing, the majority of PR professionals both in-house and in agencies today have shifted their focus further towards digital PR, with online publications becoming more and more influential.
In fact, there are many more possibilities and platforms to promote your business school or university than ever before. Digital PR includes a wide variety of marketing possibilities such as being interviewed by online publications, increasing your online presence and using the power of social media for further growth and acknowledgement.
So, in a nutshell, digital PR is an evolved form of PR. Instead of targeting only print publications, digital PR focuses on online publications and increasing brand awareness. This can include publishing articles and sending press releases out online to targeted media lists, and of course as mentioned above, using social media to gain exposure and promoting your business school or university through online engagement.
How digital PR can benefit your institution
From an education perspective, digital PR can bring many positive outcomes for each individual institution. Every school will have their own specific goals – that may be increasing applicants from a particular country, highlighting new programmes, sharing ranking success, or promoting the fantastic research their professors are producing - to mention a few.
Firstly, digital PR can improve your schools Search Engine Optimisation (SEO). By having your school's content published on high-authority websites, with links back to your website, this will push the school up the rankings on Google. The higher up you rank on Google, the more traffic will come to your website. These digital PR strategies can have a positive impact on your school because the more traffic to the website, the more potential applicants to that particular school.
Digital PR can also be beneficial through the use of university or business school's social media pages. Indeed, boosting website traffic and being active on social media goes hand in hand - the more people reading about you and sharing your content on social media, the more people there will be visiting your website - simple. Business schools or universities that not only have an active profile for the institution itself, but also have active faculty on social media, tend to attract much more traffic from prospective students. More specifically, it is thought that universities and business schools that have a Dean who is very dynamic on social media can really entice students to find out more information about the school.
Building a trusted brand and bringing in new business
Ultimately, digital PR can be extremely helpful in building your institution's trusted brand. Creating and sharing engaging content and securing positive strong media coverage will nurture and develop the school's brand over time. Useful, high-quality articles that are SEO-friendly will signal to search engines that the school is a credible organisation, which will in turn attract more applicants and potential business partnerships.
Of course, as touched upon above, digital PR can bring in new business. A good PR strategy showcases your school in front of a relevant and interested audience. The more people reading about your school and the fantastic work it is doing, and clicking through to your website, the more business you will generate. Indeed, business schools are natural partners for many organisations, from big corporate companies to charities and non-profits. These partnerships work both ways – from a business perspective, many organisations see partnering with business schools as an opportunity to give themselves access to some of the world's best business talent of the future. From a business school point of view, big partnerships can bring successful internship opportunities for their students, international study trips, and ultimately recruitment opportunities for their graduates. It is therefore essential that universities and business schools use digital PR to highlight their work so that they can attract further corporate partners in the future.
Technology has enabled us to develop PR strategies to a huge extent, especially in the last 10 years. As such, digital PR is a strategy that can be used to increase awareness of your institution using online methods. As traditional PR methods become even less of the norm, digital PR clearly offers the opportunity to reach a much broader audience that can't be reached with only offline methods. If used effectively, digital PR can use internet-based strategies such as search engine optimization and social media to ensure that your business school or university really achieves its strategic goals.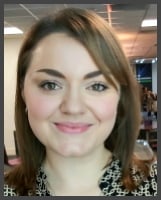 Author: Olivia Nieberg