Business schools around the world offer a vast selection of postgraduate courses, some of which are more commonly offered amongst institutions, such as Master in Management, Master in Finance, or MBA courses, as well as some uncommon, more specialised programmes, such as a Master of Management in Energy or a Master in Auditing. One postgraduate course that is offered at many different business schools is the Executive MBA (EMBA).
Similar to an MBA, an EMBA is a degree programme specifically designed for corporate executives and senior managers that already have experience in the workforce. This enables executives to earn the degree while continuing to hold their current job role. Typically, EMBA candidates are relatively senior in their fields and can have quite a few years, if not decades, of work experience under their belt before embarking on the programme. Due to this, the average age of an EMBA cohort can be slightly older than that of an MBA cohort, with EMBA candidates often in their 30s or 40s.
With any business school programme, you will want to ensure there is a high enough number of applicants. This is where PR can be vital; business schools can use PR for a number of different reasons depending on the goals they have set out. One such goal is in increasing applications and recruitment to a specific programme.
As more and more are offering top-class programmes, world-class teaching, and utilising innovative learning tools, there is increasing competition between business schools. They are even having to compete with other organisations, such as LinkedIn Learning, as they also start offering business courses and programmes. Due to all this competition, international higher education markets are growing rapidly every year. This means the task of attracting applicants and standing out amongst other institutions has become more difficult. This is why the most effective resource for any institution when looking to attract applicants is their PR and communications team.
So, how can you use PR to boost applications to your institution's EMBA programme?
Part of what PR can do for an institution is increase media exposure which can have a number of benefits for a business school, including boosting the number of applicants. Here are some ways in which your institution can use PR to enhance your media presence and reach potential applicants:
Successful graduates and candidates
As with any product before you buy it, you want to read reviews and see how it has worked out for others. The same can be applied to business school programmes. When exploring which EMBA course and business school to apply to, candidates will want to see the possible results that can be achieved with such a qualification.
For this, it is useful to feature successful EMBA graduates from your school in the media. For example, perhaps you have an EMBA graduate that went on to start their own successful business or a graduate that used the skills from their EMBA to climb the career ladder at their company all the way to the top.
As well as providing examples of what EMBA graduates have achieved thanks to the programme, it can also be useful to demonstrate the calibre of candidates that choose to study the EMBA in the first place. This provides an insight for potential applicants as to the type of individuals they will be surrounding themselves with if they decide to study an EMBA at your institution.
Faculty expertise and research
Sharing the expertise and world-class research your institution produces is a great way to demonstrate to potential applicants why they should choose the course at your institution. This is incredibly useful in instances where an individual might be torn between two or more schools' EMBA courses, as it helps make your school stand-out by demonstrating the expertise your academics have and can share with EMBA candidates.
Promote rankings
Rankings highlight and compare numerous aspects of a school including gender balance, salary before and after graduating, employment prospects, and more. A number of publications publish well-respected EMBA rankings each year, including QS and the Financial Times, which many potential candidates will consult to see how each course could help them progress. EMBA graduate and student stories in high profile publications, accompanied with your own school's ranking achievements, is a fantastic way to demonstrate to prospective applicants how studying on your EMBA can advance their careers.
Interesting aspects of the course
Academic trips abroad, practical consultancy projects, or unusual and interesting elective courses. Your EMBA programme might have aspects to it that make it stand out amongst other schools' courses. You should ensure that business school journalists are aware of these aspects of your course and have students, graduates, and faculty express why they are useful to the modern business world and how they have helped graduates in their careers.
Events
Another way in which you can increase the presence of your EMBA programme is by holding events at your school. During the pandemic, holding events in person have become more difficult, but you can also go online and host virtual events. At these events you can showcase the research and expertise your school generates, as well as the programmes your expert faculty teach on, including the EMBA. PR can help here by ensuring that the right people, such as journalists from top-tier business and global media, attend these events and potentially write a piece on your school and your EMBA.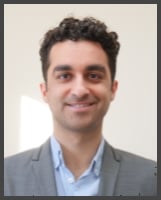 Author: Kyle Grizzell