Why should your employees be sharing your content? What are the benefits to you as a business school, university or business?
Your office phone might go to voice mail after 5pm. You might stop answering your emails. But for the majority, prime social media browsing time is just beginning. We browse during our commutes. We browse while we're watching TV. We browse just before we go to bed at night and again when we first wake up in the morning. Alerts come through on our phones the moment we receive a message or we're tagged in a post. Social media is integrated into our lives no matter the hour.
Which brings me on to the relationship between content and social media. If you have great content, you want people to engage with it. You want the widest audience you can attract. People use social media as a search engine. Content is suggested to us in our social media feeds. Articles shared via social media can reach a much wider audience than the publication itself might ordinarily attract. Social media has the potential for the right content to go viral. Imagine the power of genuine thought leadership when shared in the right place, at the right time.
Why should your employees be sharing your content? What are the benefits to you as a business school, university or business?
It's important for employees to share content because:
It unifies the business – it shows that everyone is aware of the coverage and is actively endorsing it
It contributes to the 'brand voice' – which should be seen as a choir instead of a solo
It reaches far more people – in fact, sometimes a simple re-tweet or a Facebook post can increase exposure by thousands
Understanding the benefits of having your employees share your press coverage and other content you produce is step one. Step two is actually getting the content shared, which can be somewhat challenging. Everyone's busy. Everyone has deadlines to meet. How do you sell them on the benefits?
How to get people to tweet your content:
Provide links, possibly even pre-written tweets/statuses – the simpler the procedure, the more likely people are to share
Encourage staff to get involved with online discussions etc. – this can help them to generate ideas
It's a great way for employees to find out what is going on in all areas of the business
Commenting and getting involved with coverage is good for their own credentials - could they even perhaps write a LinkedIn publisher post commenting on the topic along with a link to the original?
Social media and your brand
Having your branded messages shared by a number of voices within your organisation adds more dimension to your business and more credibility to the message. Not only are you demonstrating the link between the business and the individuals it is made up of, you are associating your content with different areas of expertise within the business and broadening your social media horizons to their followers and connections. The whole point of social media is to be social, to engage, to interact. It allows us to join in discussions, share interests and promote our business beyond our own network. A share or a like is an endorsement of both the content of the post and the business itself.
Need help producing shareable content? Get in touch.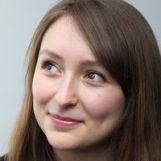 Author: Natalie Bishop