Within the last 15 years, social media has completely infiltrated our lives – both personally and professionally. From a business perspective, it could be argued that Twitter is the most effective platform to engage with.
Twitter is vast – with 126 million daily users, it continues to grow, with 115 million more accounts being created in the last year alone. Out of these, 42% of Twitter users access the app every day, to send hundreds of millions of tweets.
And, it's not just about the numbers – it's also useful to look at who these users are. The majority of Twitter users are millennials, and according to the Financial Times, Millennials are now "the most powerful consumers".
This is all incredibly important to consider, especially if you are using Twitter as a PR tool. More specifically, within business education, there are many opportunities to use Twitter effectively in order to maximise ROI from PR – and having a Twitter account alone will not be enough to see these results.
If you have great coverage, make sure you share it
Thought leadership and news stories are the most engaged with content on social media, so it is incredibly important that business schools share this content. Afterall, PR coverage is designed to help a business school meet its targets - whether that's increasing student recruitment in target areas, raising general brand awareness, or profiling their faculty as thought leaders to gain notoriety in a certain area like finance or entrepreneurship.
Tag relevant accounts
So, you have great content, and now you have shared it, but you can get much better engagement if you tag relevant people in your post. For example, this could be anyone who has been involved with that content – a professor, a student, publication handles, or the journalist.
If these people engage with the tweet then that means it will appear in their follower's feeds, therefore massively increasing the initial reach of the Tweet. Also, tagging the right people and accounts will lead to organic growth in (valuable) followers too.
Content doesn't have to be tweeted just once
More often than not, accounts will only tweet out their media coverage once – this does not have to be the case. Content has much more of an impact when you stretch it and make the most out of it. Do not be afraid to reuse the same coverage; especially on Twitter where there is such a high turnover.
Make a video
Content can be shared in more ways than just reading it – we can watch it too. Today, most people would rather watch a quick video than read a whole article when scrolling through their phones. Videos can capture a wide audience, and it works on many levels. For example, a journalist may happen to watch a video of a professor giving their expertise or opinions on a topic, which may lead to exciting press opportunities.
Lists are everything
Something that is often overlooked when using Twitter, is Twitter lists. Twitter lists are finely-curated feeds of all the people you want to hear from on a given topic. A list could be "Technology News" or "Business education journalists', and it will display only the tweets from accounts you put on that list. Therefore, you could make a list of your own academics, spokespeople, faculty etc. and then retweet them when they share content, meaning that relevant content will be shared frequently in another format. On Twitter, you are allowed to create up to 1,000 Twitter lists, and each list supports up to 5,000 @user names on it – so, there is huge opportunity to use Twitter lists in order to maximise ROI from PR.
Hashtags and timing
As well as the above, it's also important to tap into trending hashtags, as getting this right could project your content to a much wider, and relevant audience. However, it is important not to over-hashtag; recent research shows about 4 hashtags is most effective – 2 directly related to the niche or relevant topic and 2 broader topical hashtags.
Timing is also key – research when the best time of day is to send out your content. There is little use in sending out a tweet at midnight when few people will be willing to engage with your content at that time. According the Huffington Post, Twitter users are more active on their way to work and are more likely to use Twitter during school or work hours, and for maximum retweets, it has been proven that posting at 5 p.m., 12 p.m. and 6 p.m. will be most effective.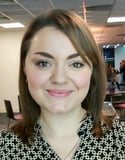 Author: Olivia Nieberg