There are various stakeholders within a target company with whom it might be appropriate to discuss the topic of business education. Those in the C-suite, for example, are likely to take an interest in the training of their managers and executives. However, for the purpose of this post we are specifically looking at what is possibly the key group of stakeholders – HR.
Why HR?
HR is a logical place to start. This is because a large part of the HR remit is developing talent within the organisation and shaping an environment that is attractive for people to join. Every HR department is looking to build a reputation for providing great training and development and demonstrating their employer value proposition. Likewise, senior HR professionals love to explore new ideas to ensure what their organisation is offering remains cutting edge. Why?
Because HR professionals deal mostly with engagement rather than hard data that they can present to the board; therefore, they are constantly seeking innovations that will demonstrate their value within the business.
HR professionals love to share information, whether it be within their personal network, at conferences, or even with competitors – HR demonstrate a peer group coherence with a focus on raising the overall HR profile within business. HR is therefore more likely to share the information you provide them with than any other discipline.
How should we approach them?
As you are doubtless aware, HR is a community that does not really like to be sold to directly. If you want to sell to HR, you have to sell by stealth. Be supportive. Exchange information. Become part of their network. Demonstrate your understanding of their challenges and provide solutions. This is how many Recruitment Process Outsourcers (RPOs) get their business and a similar approach works for business schools.
In a world where there is so much noise, how can we differentiate ourselves?
So - how do you get in front of these people so that they are reading what you have to say and seeing you as a credible thought leader? Media coverage. People look for validation of information – if what you are saying is backed up by coverage in a reputable HR publication, then this gives it a degree of credibility it wouldn't have from a blog post or marketing email.
But it's not just a question of being in the media. It's not just a question of talking about topics that HR are interested in, such as the future of talent pipe-lining. Your content needs to have traction and be suitable for re-purposing; it needs to be something you can discuss and share with your HR contacts – press coverage gives you third party validation, which is far more powerful than the information alone.
One of the key things that BlueSky do is create credible material that can be re-purposed.
To discuss your strategy for engaging with companies, please get in touch.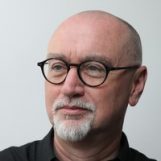 Author: Adrian Barrett