As many countries look to return to some sort of normality – businesses begin to reopen, workers start returning back to the office, and universities welcome students back onto campus – the media landscape is changing too. You'd be forgiven for thinking that covid-19 has completely dominated the news over the last year and a half – and you'd pretty much be right.
After daily updates, news and insight on the crisis throughout the whole of the last year and a half, the media has shifted to taking a look at the impact on future industries, sectors and workforces. Not only this, but the media has shifted to closely looking at other key issues affecting the world that aren't related to covid, and are constantly looking for commentators and experts to offer their opinions and insight, providing opportunities for the savvy PR operator.
In fact, in a recent report we authored here at BlueSky, we have highlighted a number of key news trends in the year 2021, and just how PR professionals can engage with journalists on these topics. So, here are just a few examples of how to use news trends and how BlueSky Education has earned great coverage for our clients in these areas.
Diversity and inclusion
Though already a relevant and important topic in the press and at business schools, the worldwide Black Lives Matter movement over the summer of 2020 further sparked an incredibly important discussion on all aspects of diversity, whether that be race, gender, religion or sexuality etc., and how businesses, organisations and people generally can be as inclusive as possible.
In media engagement, it is important for business schools to highlight diversity of all aspects in the press and look to showcase what they are doing to help improve cultural and race diversity or gender equality in student and alumni profiles.
An example of this, is this Forbes piece that BlueSky worked on with a number of leading business school clients, to highlight the gender diversity and balance on their leading programmes, and the key initiatives that they are pushing to do so.
Sustainability
The focus on sustainability globally has been rising for a number of years, and has only been accelerated by the impact of covid-19, and increasing awareness of pressing climate change issues. Whether it be being kinder to the environment, tackling climate change or helping in the local community – we have seen steady growth in desire from the media to report on sustainability.
Key media outlets are incredibly interested in hearing new, exciting initiatives of schools focused around sustainability and the environment, and are keen to focus on the most innovative schools in this area. Whilst in terms of academic comment and research, pieces that focus around sustainability, in virtually all industries and contexts, are of interest to the media and they are keen to highlight how businesses and organisations can be bettering the planet through their work and initiatives.
For example, BlueSky worked with a number of business school clients on articles for Poets & Quants based around World Earth Day. The pieces profiled business school initiatives on sustainability, leading alumni working in the field of sustainability, and leading Masters programmes focused in this area too.
Future of work
The impact of covid-19 on everyday working lives is something that has been a huge discussion over the last year, whether it's discussing permanent remote working, sustainable offices or whether or not big business and financial hubs will continue to exist post covid-19.
The future of work, and academic predictions and insight in this area, will continue to be of interest, given it virtually impacts everyone's working lives. Business schools with interesting initiatives around this topic should also look to promote them further.
An example of this, is this piece BlueSky worked on with a leading Professor in the field of the world of work back in December. The piece looked at when experts believed workers would return to the office and the future of flexible working.
Future of the economy
It's not only the future of work that is being discussed in a post-covid world too. The state of the economy, it's recovery and potential new ways of working are also something of huge interest to the media, as they speculate on its future in the coming years and how drastic an impact covid-19 has had.
Leading academic predictions in this field are key for the media, who are keen to hear from the experts in this field on what they believe will happen in both the short-term and long-term future. It's important to put forward these leading experts to offer their academic insight and know-how in order to be seen as a forward-thinking academic institution.
In this piece, BlueSky worked with a leading Professor and economist to provide commentary on the future recovery of the global economy for a piece in China Daily.
It's clear to see that it is important to keep up to date with emerging news themes and to know your client and their areas of expertise inside out, so that as soon as these trends emerge, you already have a story for them.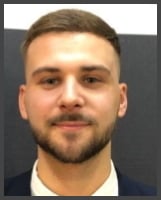 Originally posted December 2017, updated September 2021