We can all learn PR lessons from events we see in the news every day. From the prime minister to football managers, the potential for negative media attention is never far away. What is important however is how your organisation responds to this media, and how you turn scrutinised blunders into something positive.
The primary reason individuals and organisations get bad publicity is because they may not seem genuine, perhaps have failed to take action at the right time, or have tested the patience of their clients, customers, or even supporters. Therefore, in order to maintain your trust and popularity, you need to be honest and transparent in order to avoid a PR disaster where your reputation has potential to be damaged.
If we look at the recent example of the biggest battle of the year so far – Marks and Spencer's 'Colin' the caterpillar cake versus ALDI's respective 'Cuthbert', there are a few lessons we can learn about how these well-loved supermarket chains handled the recent media storm, and turned it into something positive.
But firstly, what happened? Well, last week ALDI made the bold move of reintroducing its controversial Cuthbert the Caterpillar cake, despite an ongoing legal battle with Marks and Spencer, after M&S lodged an intellectual property claim with the High Court, claiming Cuthbert looks far too similar to its Colin the Caterpillar cake.
Of course – this soon spread in the news, and social media couldn't get enough of the battle of the caterpillars as shoppers battled on both sides for their favourite store's caterpillar cake. However, the way in which Aldi responded to this situation is a PR lesson we can all learn from, as they turned what could have been a sticky situation, into something far more poignant than chocolate cake.
Trust your credibility and be confident
Simply put, prevention of bad PR starts before your negative image may come into the picture. Whether your business or organisation has been around for a long time or not, if it has built trust and credibility among customers, clients, or the rest of your community, the impact of bad press will not be as significant as it could have been.
This was certainly the case with ALDI and M&S – two long-standing, trusted supermarket chains that both individually already had big support networks of loyal customers and social media followers.
Both of these supermarkets tackled the media storm being confident, knowing that no matter what the outcome, they still had a committed foundation of support. This gave both supermarkets the confidence to speak out and to use the social media tools they had to turn potentially bad press into a positive by using the commitment of their fan base.
So – grow your community over time, build their trust, and always show them your appreciation and how much you value them. When a difficult situation arises, you will need them more than ever.
Using social media to gain much needed support
Which leads us on to our next point – the power of social media and using it effectively. Organisations can use social media to be aware of their customer's opinions and to apologise for their mistakes, or muster much needed support. Such moves only project the company as more transparent and humane. A successful business is all about transparency, authenticity, reliability and listening—and what better way to display these qualities than to rise up to the situation and face the music.
ALDI is the perfect example of how to use social media when your reputation may be in question. In the battle of the Caterpillar cakes, ALDI used their huge 560,000 Twitter followers to not only address the situation, but to make light of it too. This worked in their favor massively, as they came across genuine, approachable, and as if they were rising above the situation.
ALDI tweeted things like "Hey Marks and Spencer we're taking a stand against caterpillar cruelty. Can Colin and Cuthbert be besties?" and "Cecil, Wiggles, Curly, Clyde. We got you. @Waitrose @Sainsburys @Tesco @Asda #FreeCuthbert". These tweets generated lots of attention, increasing their social media following and popularity, ultimately showing that they knew exactly who their audience was, and how to benefit from the potentially negative media storm.
Outperform yourself and do something for the greater good
What's the best way to get away from a PR disaster? Outperform it. As well as using social media to gain support, ALDI also decided to turn the negative situation into the ultimate positive by offering proceeds from the caterpillar cakes to charity, and called on other supermarkets to raise money for charity through the sale of their respective cakes too.
"We're bringing back a limited-edition Cuthbert and want to donate profits to cancer charities including your partners @macmillancancer & ours @teenagecancer. Let's raise money for charity, not lawyers #caterpillarsforcancer".
The supermarket claimed it is 'taking a stand against caterpillar cruelty' and is bringing back a limited edition of the sweet treat for a good cause. Not only will profits go to its charity partner Teenage Cancer Trust, but they will also be shared with Macmillan Cancer Support, a partner of M&S.
Doing something for the greater good and bringing your competitors on side is a great way to come across as valued and trustworthy. The best part is, people don't forget kind gestures, and by giving back and deflecting a negative situation onto something more productive and positive will help to solidify your reputation for years to come.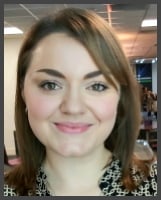 Author: Olivia Nieberg