Truly understanding and being able to measure the impact of PR is key for anyone working in or around the communications space.
For professionals working within specialist consultancies (like me), it's crucial to demonstrating their worth to clients. And for clients themselves, whether that be universities, business schools, or any other organisations, both in and out of the education sector, being able to measure the impact of PR is key to understanding the value of your investment in it.
If you don't know how to effectively measure the impact of PR, it becomes all the more challenging to achieve your wider communications goals. So, with that in mind, I want to outline a few things to consider when thinking about PR measurement.
Know your goals
It goes without saying, but I'll start by noting that you can't even begin to understand how to measure the success of PR without first knowing what your goals are.
The concepts are inextricably linked: your goals will determine how you define success.
So, knowing that to be the case, its key that your business school or university truly knows what it wants from PR and communications support. These targets will often vary depending on your institution's wider aspirations, but it's key that you outline what your short- and long-term goals are before investing in PR support.
Metrics that matter
Now that you know what your goals are, you can begin to look at how you measure the impact of PR.
In doing this, you'll come to realise that metrics are a really handy way of putting things into perspective, often enabling you to quantify the impact of PR. But it's key that you pay attention to the metrics that really matter.
In a recent Cision E-book, the core metrics that communications professionals should be paying attention to were broken down into three categories: brand impact, digital impact and revenue.
These three broad groups encapsulate the key metrics needed to effectively measure the value of PR efforts, providing useful information for decision-makers.
But, unfortunately, all too often PRs don't use these metrics when providing reports or feedback to clients, instead relying on stats that, while superficially impressive, are often unreliable.
Circulation, Unique Viewers Per Month (UVPM) and Advertising Value Equivalent (AVE) are often the go-to metrics for many out there trying to quantify PR efforts. But, while the circulation and UVPM of a publication is genuinely useful information when offered alongside other metrics, when presented on their own, they're ultimately useless as indicators of the value of coverage secured by PR.
This is because, while a publication may have on average an online monthly readership of 8 million, and a print circulation of 900,000 readers, this is not to say that the article that your school or university has featured in will be read by anywhere near as many people. Simply looking at the reach of the publication isn't enough.
Equally, any comparisons between PR content and paid advertisement are unreliable for numerous reasons, meaning that AVE simply shouldn't be used a metric.
When measuring the impact of PR, it's crucial that you go beyond simply relying on metrics that look only good at a glance. Sometimes, simply assigning a number to something doesn't quite cut it.
Quality vs. quantity
My final pointer for anyone thinking about PR measurement is that sometimes quantity isn't always best.
This may seem like an obvious remark to make, but all too often when people talk about the success of a PR campaign, they rely heavily on the sheer quantity of media coverage secured.
Now, that's not to say that quantity isn't a market of success. At BlueSky Education we have run successful campaigns with the purpose of securing as much media attention as possible.
But, when thinking about PR measurement, the quality of the media coverage secured must be a point of focus. The phrase 'quality coverage' is broad in meaning. When we use it, we simply mean that the coverage aligns well with the PR goals outlined.
So, when thinking about the value of media coverage secured, PRs and communications professionals must take both short- and long-term goals into account, as well as thinking about the key metrics outlined above.
--
Measuring the impact of PR is critical for all parties involved in the PR and communications process at a business school or university. Understanding what makes the efforts of both in-house and external professionals of value to your institution is key to long-term success. What's crucial is that you know what you short- and long-term goals are, you know which metrics matter, and that you can distinguish between quality coverage and just large amounts media attention.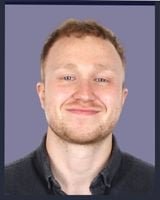 Author: Jonny Stone