So, what is Industry 4.0 and the future of work?
Industry 4.0, or the Fourth Industrial Revolution, began as an initiative for the manufacturing sector, which was suffering from dwindling productivity. The scheme was initially a reaction to the global over-reliance on financial services sectors, which had grown exponentially over the last few decades.
Factory of the Future
The main technologies that comprise Industry 4.0 include artificial intelligence, big data, the internet of things and robotics. Combined, these technologies will be used within the manufacturing sector to create the 'Factory of the Future' . This will be a web of interconnected machines which create pre-programmed products, and upload data about this process without human involvement.
For example, drinks factories could harness this technology by microchipping their bottles. The microchip could tell the machines which fluid it needs, which cap will fit and which label must be affixed as it progresses around the factory.
Unsurprisingly, these technologies are individually spilling out into other sectors, such as medicine, legal and financial. There are currently huge advances in these areas, with machines helping with diagnosis, information management, research and even surgery in the healthcare sector alone.
More meaningful work
So, for many, these technologies enhance our abilities to do our jobs efficiently, and, by saving us hours of work, they make our time more productive and more valuable.
Many professionals display a multiplicity of skills, including logic, management acumen and creativity, amongst other things. Yet, for all of us, there are tasks or aspects of our job which are more mundane, run-of-the-mill, or perhaps just adhere to a list of instructions or criteria. For example, in PR, we use automated programs to put press cuttings together for our clients – a task which used to take hours, or even days. By removing this time burden, space is created for us to do more meaningful work.
Industry 4.0 and the Future of Work
However, although these factors are positive, there is a darker side to Industry 4.0 and the future of work. It is inarguable that jobs which follow repetitive processes are the most likely to be automated in the future. This means factory workers, admin workers or even cab drivers may find jobs in their sectors becoming far more elusive, or potentially even being wiped out.
This has led to a huge debate over whether 'robots will take our jobs'. There are a few schools of thought here, with experts purporting that over half of jobs will be automated within 30 years.
As many of our the professors at our clients' business schools are currently discussing, Industry 4.0 is likely to have two main implications for the future of work; the necessity of responsible leadership and the introduction of lifelong learning.
Responsible leadership is the emphasis on managers to make ethical choices when it comes to the issues of profit vs job losses, and other topics brought about by new technologies.
Lifelong learning is the belief that all workers will become accustomed to up-skilling and learning new information throughout the duration of their career, especially when it comes to technical acumen.
The full impact of Industry 4.0 is as yet unknown, as many of the technologies in question are functioning at the earliest stages of their development. The changes to our working culture also remain to be seen, but as these new technologies unfold, I am sure the faces of some sectors will become unrecognisable.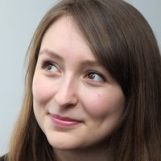 Author: Natalie Bishop