Public Relations is an exceedingly broad area used by a whole host of varied clients, from politicians and actors to universities and businesses. The set of goals and needs can differ greatly from one client to another: an actor might want to boost their profile for a new film or fix their image after some bad publicity while a university might be launching a new programme or want to focus on boosting student applications. There are seemingly endless reasons for why a client has hired a PR agency or, if they haven't already, why they should hire one.
At BlueSky, we specialise in international PR for higher and business education, ensuring business schools and university make the most of their faculty, research, students, and graduates to gain global media coverage to boost their visibility and reputation.
So, as a business school or university, why should you hire a PR agency?
1. Execution
A PR agency can work as an extra pair of hands for your institution in helping you to achieve your goals. You might want to gain coverage in Indian media or present findings from academic research in the media, but not have the time to do this yourself. A PR agency can help with this by providing advice on the media outlets to target and which content to use. They can then use the information you have provided and contact journalists and publications and write press releases or articles on your behalf; all things you might not have had time to do for your institution had you not hired a PR agency.
2. Niche expertise
Different PR agencies may specialise in securing media coverage for different sectors. For example, at BlueSky, our expertise is in higher and business education. A PR agency with niche expertise in this area will know which media outlets will be best for you to target depending on your goals and will have connections with journalists and publishers who specialise in writing on the topics your faculty members are experts in and are willing to comment on. For example, if you wanted to target specifically education press or science press, then a PR agency can advise on the content which will be most engaging for readers, whether that's student stories, faculty expertise, or research, and contact the right individuals to increase chances of securing coverage in that media.
3. Short-term help
A university or other higher education institution might not need long-term help with PR, but have a specific campaign which they want to be as likely to succeed as possible. For example, they might be launching a new programme, participating in an exciting project, or joining a collaborative of prominent institutions. There could be a number of reasons for why they want coverage for these developments: coverage for a new programme can be useful for increasing applications, especially with a new course, and media attention for collaborations can position the institution alongside, possibly better-known, world-renowned universities. It can also build the reputation of an institution in a certain area if they are known to be participating in certain projects; for example, being involved in a project dedicated to improving the diversity or sustainability of higher education institutions. In these instances, it can be helpful to hire a PR agency for a short-term to help launch specific campaigns and achieve desired goals.
4. Strategic coverage
Perhaps there is a faculty member with a certain opinion which you want to get out into the media, or want to express your school's expertise in a certain topic, such as research or in management. A PR agency can help advise on which outlets are most interested and receptive to your faculty's opinion or school's expertise. If you want your school's reputation or research to be boosted, then a PR agency can advise you on what research would be most interesting to the media you want to target, or what would work especially well in the media at different times. For example, the media is currently exceptionally receptive to research or expert comment on the impact of COVID-19 on different sectors.
Also, you may be looking to boost your student applications from certain areas of the world for a certain course. For example, if you want to increase your number of students from India or China, then a PR agency can work with you on strategic projects to reach those specific markets. They could do this using students or faculty who are from the region you are targeting.
5. Planning and strategy
If you want to successfully attract students to your school and build a long-lasting positive reputation, then it pays to plan well. Of course, things may not always go as expected – the best laid plans of mice and men and all that. But this is also where a PR agency can help. When it comes to PR, a conversation with your PR agency before starting your campaign will be highly beneficial, as a well thought out strategy can have a huge difference when it comes to results. A well-planned strategy will help organise your ideas, make sure your key messages are clear, and help decide what your goals is and whether it is realistic. After making a plan for your goals and actions, it is then a lot easier for you to work with your PR agency to see where there has been success.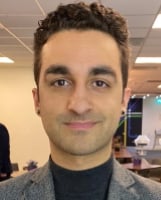 Author: Kyle Grizzell