As we enter a new decade, the political climate is arguably more turbulent than ever. The UK has officially left the European Union, which has left everyone in a "transition" period but not everyone really knows what it means, and in terms of education, it's putting off some EU students from choosing the UK to study.
The UK is home to some of the best universities in the world, but due to the uncertainty that surrounds it from Brexit, there has been a decline in the number of students from the EU studying in the UK. According to data from the Russell Group Universities, there has been a three per cent drop in the number of applications from EU students. Furthermore, the study shows that the decrease is even more significant at postgraduate level, with a five per cent drop in the number of EU students applying.
There is also a decline in international students going to US universities. According to the latest 2019 Open Doors report, since taking over as President of The United States, there has been a decline of five per cent in international applications, which could be due to the perception students have of Trump. Add to that the policies that he has implemented which makes it harder for students to obtain student visas, as well as working visas under the Optional Practical Training (OPT) programme after graduation, the US is no longer an appealing choice for many international students.
So, with EU students less likely to study in the UK or US, this means that 2020 is the perfect time for your school to target new markets. But which markets should you target? Below are five markets that you could look into.
Mexico
Mexico is the classic example of an emerging country, the country's GDP per capita beats most of its peers in the developing world but falls short of the threshold required for classification as a developed country. However, the education sector is poorly funded, meaning that students do not get the support needed to further their career leaving many not able to get a job in their chosen field. For this reason, students are heading abroad to experience a better education with more positive job outlooks. One example of BlueSky Education targeting this market is, we set up an interview with an alumnus from ESMT Berlin with a journalist from Mexico News Daily which resulted in an entire piece, in a major Mexican news outlet, about this former student and how ESMT contributed to the success of their business.
Bangladesh
Bangladesh is a key emerging market in South Asia, currently there are more than 63,000 students from Bangladesh studying abroad. It is in the top 10 for being one of the most populous countries in the world, with nearly half of its 160 million students under the age of 24. Many students are choosing to study in Malaysia, but they are also choosing Canada, Australia, the Middle East and Europe because, despite the fact that the country has a middle class that is increasing, it is more affordable and there is a higher chance of securing a scholarship if they study abroad.
Nepal
Nepal's economy is growing quickly, especially considering they had a devastating earthquake in 2015 but the lasting effect on the country's education infrastructure is still there. As a result, many young Nepalese are going abroad to study. Currently, there are more than 44,200 Nepalese students attending international universities making it the second largest market in South Asia for sending students abroad. In comparison to other countries, there are fewer Nepalese students but like Bangladesh, a large portion of their population is made up of university-aged people and the British Council expects Nepal to be among the top 10 countries for growth of 18-22-year olds studying abroad.
Ghana
Ghana's GDP has grown faster than any other country in Sub-Saharan Africa in the last 10 years and analysts expect it surpass even India's growth rate. However, its growth does hide the consistent underinvestment in resources, especially education. Nowadays, students are faced with a labour market where there are over 200,000 unemployed graduates but very few job opportunities outside of the extraction industries, which is why many Ghanaian students are choosing to study abroad with the hope of securing a job after.
Mongolia
Currently, there are more than 130,000 students in higher education in Mongolia, however, there are a number of problems in the higher education sector which has led to low competitiveness and employment rates among university graduates. So, similar to the other countries on this list, students have chosen to study abroad to improve their job prospects.
A good example of targeting this emerging market is, BlueSky Education were asked by the Desautels Faculty of Management at McGill University in Canada to set up an interview with a journalist in Mongolia as a group of their students and faculty were visiting there this led to a great piece of coverage in Business Mongolia, which led to the first ever Mongolian student applying to study at McGill's University. For more information about this successful piece of coverage, watch Stephanie Mullins video: How to demonstrate the value of your press coverage.
With these new markets emerging, 2020 is the perfect year to target them.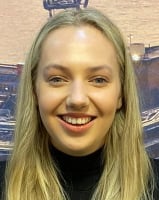 Author: Katie Hurley