It's important to know about the different roles within public relations. A few weeks ago, a colleague of mine wrote a blog about what an internal PR role is, so following on from that I have decided to discuss and explain what an external PR role is and why it is an important part of any business, institute or organisation.
What is PR?
Before I jump into what an external PR role is, I'd like to start by explaining what PR is. Most people have heard of the term public relations, but don't know what this means, or associate it with the handling of a celebrity's image, perhaps we have Kim Cattrall's character, Samantha Jones, in the TV show Sex and the City to thank for that – and while that is true, that is only one part of PR, public relations can be used in any industry. Simply, PR is making sure that the organisation they work for has the highest quality of communication and a positive public perception. They work to deliberately manage the release and spread of information between an individual or organisation and the public.
So, now that we know what public relations is, what is an external PR role?
What does external PR mean?
External PRs look to shape their company's image as a positive one in the eyes of external stakeholders – for example, customers, shareholders, and the wider public as a whole. Out of the three types of PR: internal, external and agency, this type is the one that is most well-known.
External PR is usually in-house, and they work with the internal PR team to develop a strategic PR strategy and provide counsel on campaigns or projects. The main aim of the external PR team is to maintain a positive reputation and brand image for their company or organisation. They do this by proactively responding to media inquiries, coordinating and facilitating interviews and developing press releases to distribute relevant information. In addition to this, external PRs are essentially the middle man between the organisation and the journalist, they work to manage the angle of a story and will provide any additional information where needed and keep up to date on the article – when it will be published and the results from it.
Why is external PR important?
Public relations is all about sending the right messages to the right people and when done correctly it can transform the future and profitability of a business – this is what makes PR so essential.
No matter what industry you are in, trust plays a huge role in the success of a business, without trust a business could lose potential sales, or in the education sector, a school or university could lose out on potential applicants or high profile faculty. A good external PR team can help bridge that trust gap by working to increase the credibility and reputation of the organisation within their industry – for example, here at BlueSky Education, we are a PR consultancy that largely supports the role of an external PR in an organisation or institute. Here we increase the reputation of our clients by getting their research and faculty in relevant media because it showcases the expertise that the business school or university has, which in turn leads to more applicants, corporate partners and generally improves brand awareness.
Below is just one of the many examples that show how effective good PR can be.
"We had great success in getting our research and data into target publications we had previously not been able to reach, and this was all because of the media relationships the BlueSky team had built over the years." – Tina Ganguly, Senior Marketing Manager (Europe) at GMAC.
Furthermore, external PR can help enhance an institution or company's online presence – something that is key in today's world. Everyone is digitally connected and most people look to Google for answers to their questions. Having a strong online presence means that an organisation is highly visible to their target audience – yes, a company is capable of doing this on their own but PRs provide the guidance needed to ensure they are targeting the right audience in the right way. They can identify the best channels to use and can use their experience and industry connection to maximise the reach. Ultimately, helping to reach organisational goals.
However, many in-house external PR professionals have their limitations – we can't all be experts on every industry – and an external PR's time is often stretched. A good PR pro is someone that knows their limits and when to ask for help or advice, and when to hire a specialist PR consultancy.
So, external PR is an important part of every organisation, it plays a critical role in shaping how they are perceived to outside stakeholders – in short, they are key to success.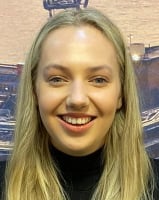 Author: Katie Hurley