When reporting back to your clients or manager, would you rather show them 20 individual pieces of PR coverage you've gained, or five? Naturally, you're always going to say 20. The more coverage you gain for a client or business the better surely? It's just more evidence of your value and more proof that their money is being well spent on PR, isn't it?
Well, when you think about it, not every single piece of media coverage actually has the same impact or value. This is why when reporting coverage results to your clients or managers, it is important to delve a little deeper than just the volume of PR coverage you've obtained.
In fact, a well-earned piece of coverage where your client or business is visibly prominent and portrays their key messages to a targeted publication is much better coverage than a passing mention in lots of outlets which are not key publications or aimed at your targeted audience.
This is why taking the time and effort to research what your clients or managers want from their media coverage, who their key target publications and audiences are and the key messages they want to portray will bring much more value to them. This will allow PR professionals to focus on the media opportunities that will really benefit the business and have an actual impact in helping them reach their desired outcomes from PR – as opposed to just simply being seen in a lot of outlets.
It is much more valuable for a business to have a smaller-scale visibility in the exactly the right places, as opposed to vast visibility in the wrong places. Sometimes quality is better than quantity.
If you would like quality PR coverage in the right places for your university or business school, contact BlueSky PR today.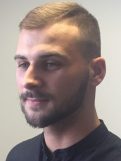 Author: Peter Remon