For top international business schools, understanding the media landscape in various corners of the globe is key to securing top-tier press coverage in those regions. Business schools are home to thousands of international students and faculty, and produce ground-breaking research that can be of huge relevance all over the world.

One region that has one of the most diverse array of cultures and one of the most varying media landscapes is the APAC region. Asia-Pacific (APAC) is the part of the world near the western Pacific Ocean. The Asia-Pacific region varies in area depending on context, but it generally includes East Asia, Russian Far East, South Asia, Southeast Asia, Australasia and Pacific Islands.

Indeed, the APAC region is home to many business schools, and many higher education institutions outside of this region now have flourishing partnerships with schools within this area. It is therefore vital that any PR and communications teams working with partners in the APAC territory understand these differences and nuances to fully unlock APAC's potential.

Below, we highlight a few key trends in the media landscape in four key markets in East Asia – China, Hong Kong, South Korea and Taiwan.
Moving away from traditional media consumption, video is now key in China
In China, the media landscape is becoming more and more digitally focused. Having rapidly grown as a medium over the last two years, short-form video platforms have been expanding their presence. As a result, the media industry in China continues to transit towards a new operating model - a combination of social media, e-commerce, and paid advertising.

Business schools should keep in mind that media platforms will continue to produce and distribute more video content as they can attract the attention of target audiences and convey information effectively. Indeed, due to the surge of video content online, video production is now a core focus of many media organisations. Almost all of them have their in-house video teams which engage in live-streaming, filming, and editing, as well as e-commerce activities.
Change within Hong Kong is having a direct effect on journalists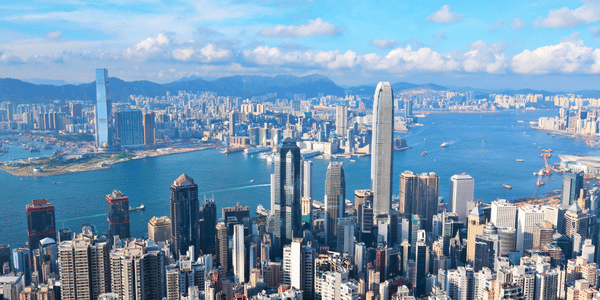 The Hong Kong media industry has undergone tremendous change, especially in the mainstream media. With growing political uncertainty, journalists are becoming increasingly worried about the potential narrowing of freedom of expression in the territory. As a result, some former journalists in mainstream platforms have struck out on their own by establishing online media outlets. Many are thinking creatively about their future.

As a result, journalists in Hong Kong now do more than just write articles. They have evolved into "key opinion leaders" in their respective sectors, conducting product tests and featuring interviews on online platforms. For example, journalists are now expected to provide feedback when testing products and appear in videos that accompany online news articles to share their first-hand perspectives. Even print journalists must be prepared to present in front of the cameras on top of writing their articles. Business schools must keep this in mind when pitching to journalists based in Hong Kong, and must think about how to work with them more broadly than just offering editorial content.
Social media dominates in South Korea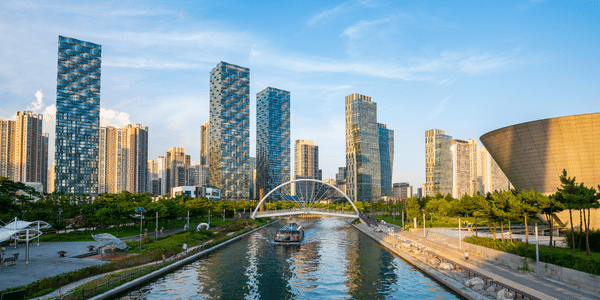 Due to COVID-19, media outlets, particularly printed newspapers in South Korea, are still experiencing a crisis. As well as this, South Korea media outlets have been suffering from low credibility. Trust in the news in South Korea is consistently among the lowest in an annual survey by Reuters. However, trust in the news slightly increased in 2021. According to the Digital News Report published by the United Kingdom's Reuters Institute for the Study of Journalism, only 21% of respondents said that they trust the news in 2020, But in 2021, 32% said that they trust the news. However, this remains low by international standards.

However, despite the decline in printed news, digital innovation has already transformed the media industry in South Korea. Online outlets and social media in South Korea is on the rise, and business schools and PR experts should be aware of how influential social media is in this region. In fact, South Koreans are the second most active users of social in the world, with a usage rate of 89%. This figure is almost double that of average social media use of the world at 53.6%. YouTube is the most frequently used social media in South Korea, with 37 million unique views in 2021.
Journalists in Taiwan must cultivate new digital skills to keep up with the rise of the 'influencer'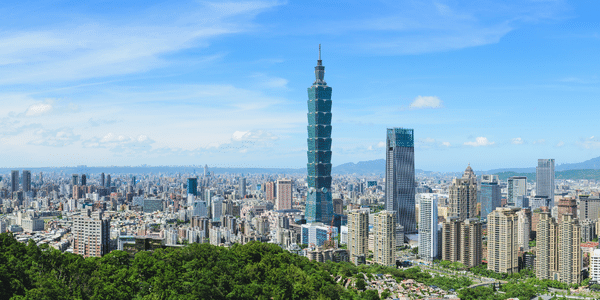 In Taiwan, traditional media has also been forced to undergo digital transformation. Social media influencers have gradually replaced the role of journalists to become the main disseminators of news and bring up social conversations. As a result of this and in order to stay relevant, journalists have had to cultivate more digital skills and adopt new technology to keep up with the change in approach. Public relations professionals and business school communications experts need to pay close attention to this trend when pitching to the media.

As well as this, In Taiwan, in many cases the 'good reader experience' is now prioritised over quality content. Media outlets are not only competing to break the news first, but also on finding creative ways to present the news such as on podcasts, videos, and apps. Simply put, the competition is on catching the audience's eyeballs. When pitching to media outlets in Taiwan, business schools should think about how to make important topics not only interesting to read, but also compelling to watch.

This blog was informed by findings from Cision's APAC media report. To see the full report, please visit and download it here: https://www.cision.co.uk/resources/white-papers/apac-media-landscape-2022-east-asia/
---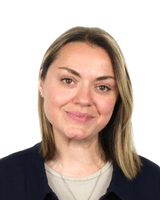 Author: Olivia Nieberg
Olivia is experienced in delivering targeted media visibility for her clients through her relationships with key journalists and editors, from important dedicated trade press such as Global Education Times, BusinessBecause, HR Director and Finance Monthly to major international media like The Financial Times, VICE and Forbes. This helps her to consistently understand trends in the media agenda and effectively capitalise on them for her clients.