Key takeaways from Cision's 2020 State of the Media report
When the novel coronavirus became a global pandemic it swiftly changed everyone's day-to-day life, and the media was no exception.
The pandemic triggered a stay-at-home policy for millions of workers and that significantly impacted media consumption. Suddenly people even had more time at home and they needed a voice of reason from academics and experts alike as the world went into turmoil.
But how did journalists feel about this? How has their work changed and what do they want from PR professionals now?
Well, in order to get a snapshot of the media industry in a midst of pandemic, Cision surveyed over 3,000 journalists from all over the world. They used their database and relationships with journalists to gather in-depth insights and build a comprehensive picture of the industry at a certain point in time. And although they do this report every year- this one seems more important than ever.
The report discusses COVID-19's impact on the media, how much distrust occurs in the press, the relationship between bias and reporters, technology's impact on the media landscape, and journalists' opinions on what makes a good press release or pitch.
The report, perhaps not surprisingly, shows dramatics shifts in industry trends over the last year. But perhaps it should also be noted that even before the pandemic, the media landscape has changed dramatically in recent years.
Direct changes as a result of the pandemic
So, to help you out I have summarised the key takeaways for PR and communications professionals from the report.
Email, email, email. Use email to pitch journalists; this is even more important now with a heavy workload and further reduced resources thanks to COVID-19.
Making experts and academics available for video interviews is a plus in a time when we're all on video calls and watching more videos on our devices at home.
Finding the local news angle is especially important when pitching at the moment; as different areas are handling the crisis differently, many of the respondents are only interested in local news pitches.
Look for new angles on COVID-19 stories and pitch positive stories.
PR professionals must continue researching outlets and journalists before pitching. Some have transitioned entire staffs to cover COVID-19 and other types of stories have been put on hold. Make sure you understand a journalist's current coverage area.
Be patient right now. Journalists are absolutely swamped, so it may take longer than usual to hear back from them.
Distrust in the media
According to the report, 59% of journalists believe that the public has lost trust in the media over the last year. When viewed in context with the past four years, a trend continues to emerge: year on year, journalists believe that distrust in the media is decreasing. Although this is positive, it is clear there is more work to be done and in a world of fake news, according to the report, we all need something we can rely on and this tends to be expert opinion and insight. For us as experts in the education industry, this would be academic insight.
The issue of bias
Bias is a part of being human, and it affects journalists just as it does the rest of us. According to the report many believe that the media industry is biased because it's run by humans.
But what can PR professionals do about bias? Well the first step is recognising that no one is free from bias, including PR and comms professionals. As an agency that represents business schools and universities, I think it is really important to recognise the strengths of the institutions we work with, the research they produce is vetted for bias and this means journalists more than ever want to factor it in to their articles.
The impact of technology and the importance of people
In the 2019 State of the Media Report, 38% of journalists agreed that social media algorithms will change the way they work the most. Now, in 2020, 41% of journalists believe this to be the case. Journalists are now competing with a much more generalised flow of content and information across social platforms.
And while technology continues to improve and have a dramatic impact on the industry as a whole, there is also a premium being put on people, especially as newsrooms are forced to downsize. Technology and people go hand-in-hand. It's clear you can't utilize software and algorithms effectively if you don't have the right people for the job in place. As the technology becomes more available, there is going to be a need for human contextualization and insights to make sense of the data and numbers. Robots are not known for their independent thought.
What makes a good release or pitch?
According to the report its clear that journalists still have a real desire for additional information. But they want to know if you can offer a phone interview or an outside expert to discuss the story in further detail.
28% of respondents deemed interviews the most trustworthy nonbrand source and 19% said spokespeople were the most useful brand source. This means PRs should be pitching the people that are truly experts their field.
The report also states that pitches should be kept short and simple. Reporters are incredibly busy and it's crucial you get to your point quickly and clearly and make sure you do your research on the journalist you're pitching to (this is where we as an agency comes in).
Cision's report also found that 73% of those surveyed wanted to receive press releases from brands and comms professionals, ranking well ahead of other content types.
And while its trendy at the moment to say the 'press release is dead' – and I would agree that the media industry has gone through a dramatic shift in recent years – that really doesn't mean the demise of the press release. The media industry is evolving, but the press release remains a communications staple.
The report clearly states that the relationship between PR professionals and journalists is more important than ever, as journalists continue to find themselves strapped for resources. But that's a relationship that takes work to maintain the reliability and trust of and we are here to help you nurture that relationship so you can get the most out of it. And while the media has undergone a dramatic shift over the last year, the fundamentals of media relations remain the same.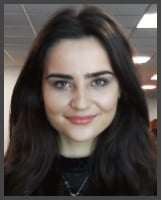 Author: Kate Mowbray